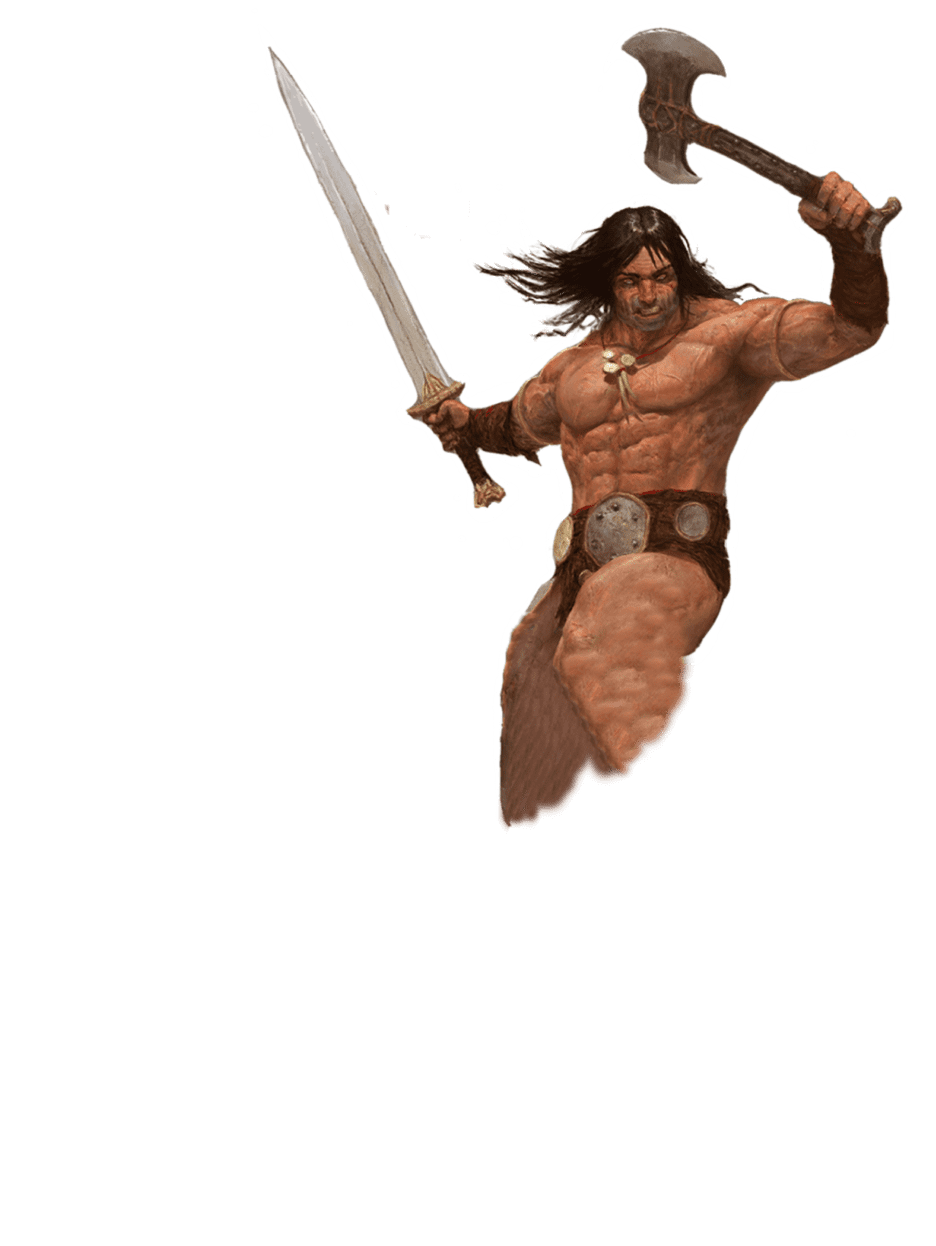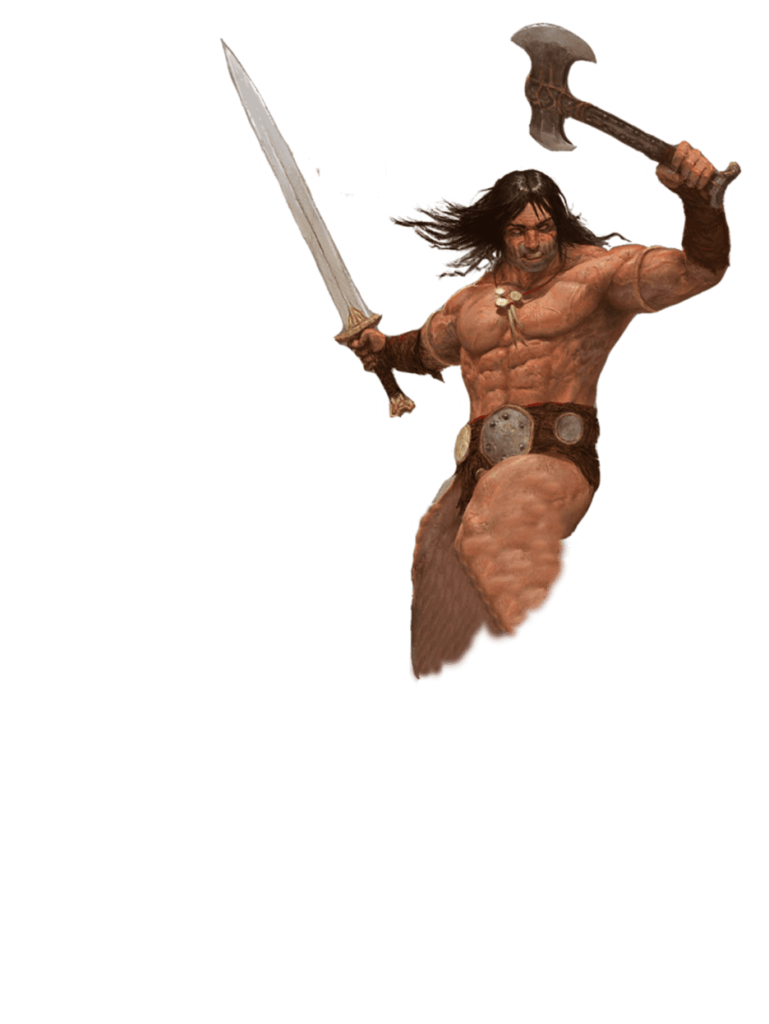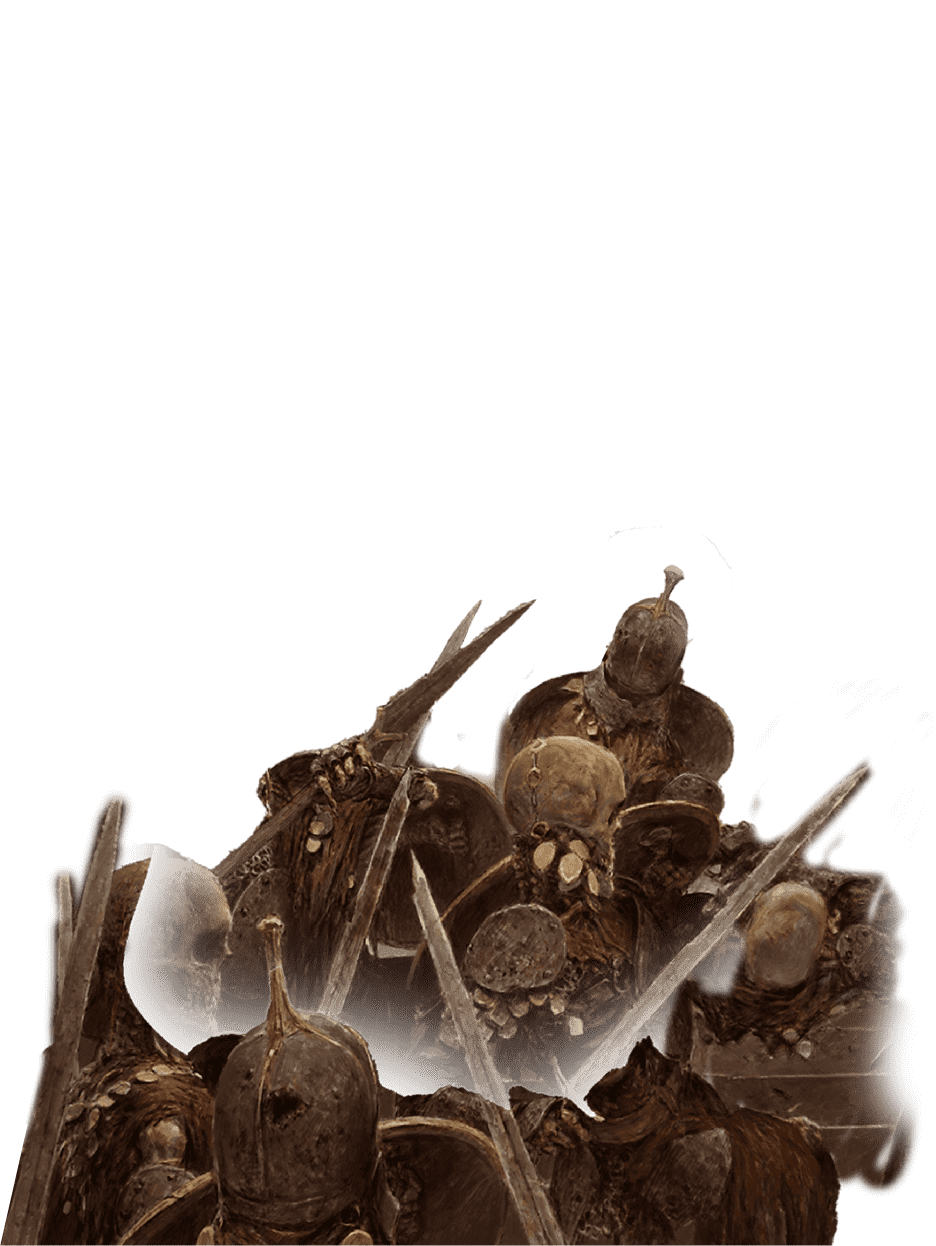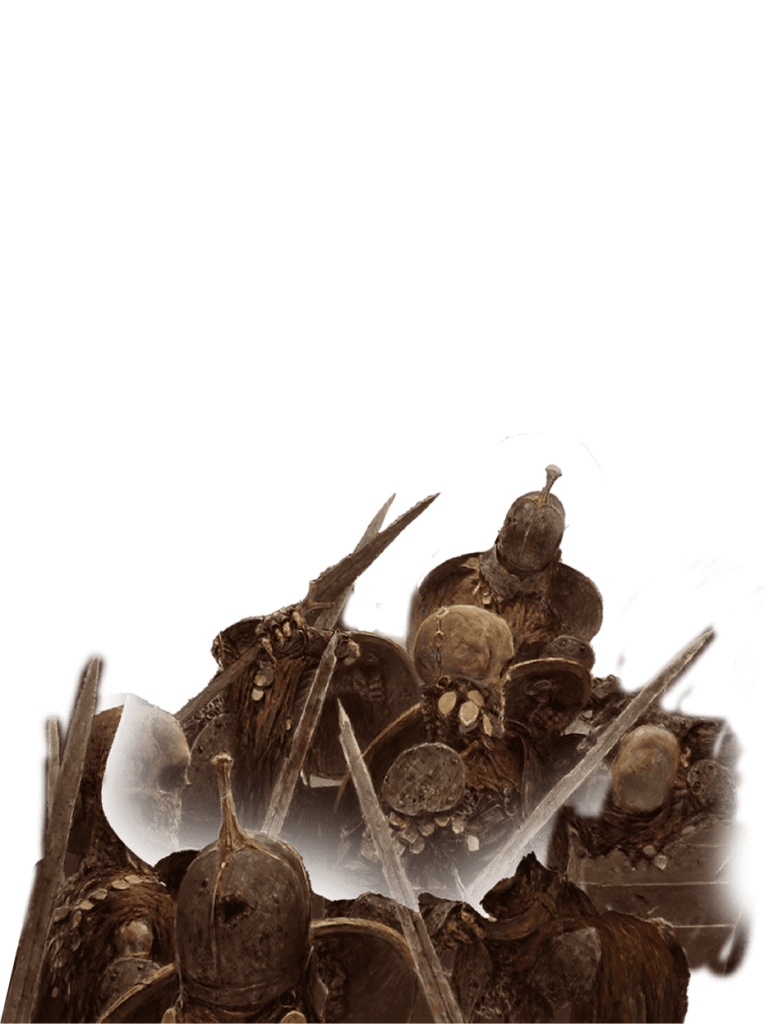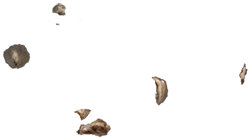 Conan
The
Barbarian
A fierce reaver, a clever warrior,
a respected leader: the original fantasy barbarian
Torn between his barbaric code and the seductions of the corrupt world surrounding him, Conan's mastery of sword and shield, along with his naturally keen mind, allow him to squeeze all the juice he can from the fruit of life.
visit conan.com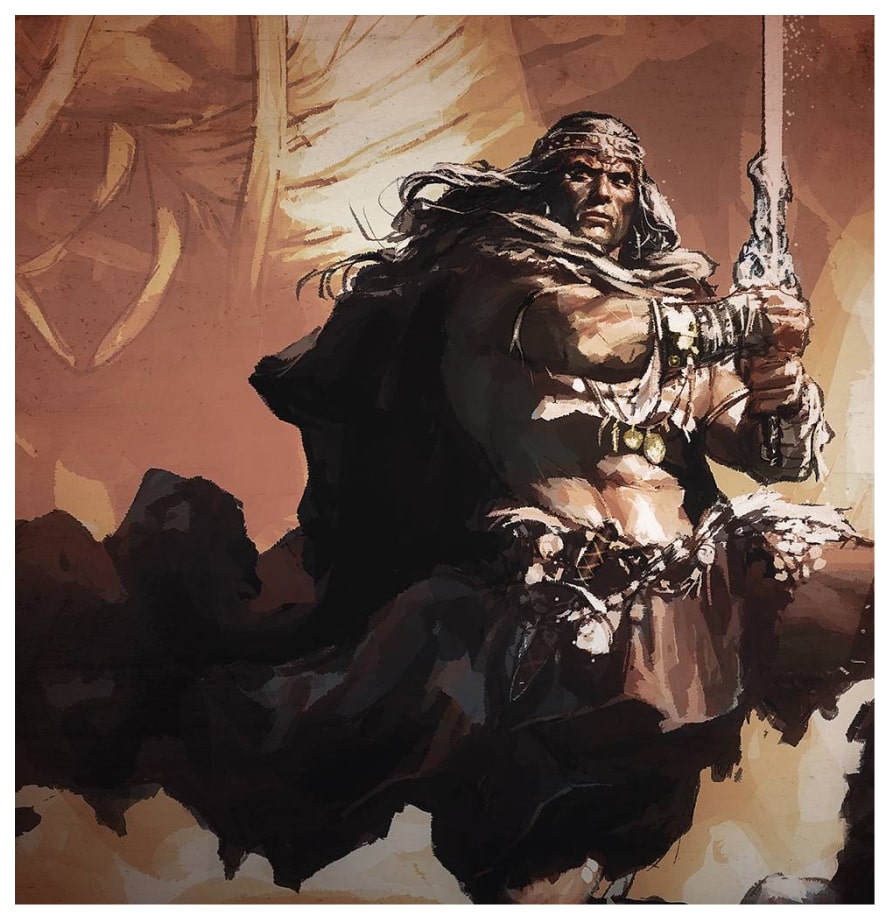 CONAN THE
BARBARIAN
Conan's name echoes from the foggy crags of his native Cimmeria over the distant curves of the Earth. While his physical strength and quick reflexes make him a formidable warrior, his wisdom and cunning rival even his most sophisticated foes. A formidable and honorable leader – both on and off the battlefield – Conan never leaves the weak vulnerable behind. His ability to weather countless challenges have solidified him in the annals of history as more than just a warrior, or even a king - but a legend.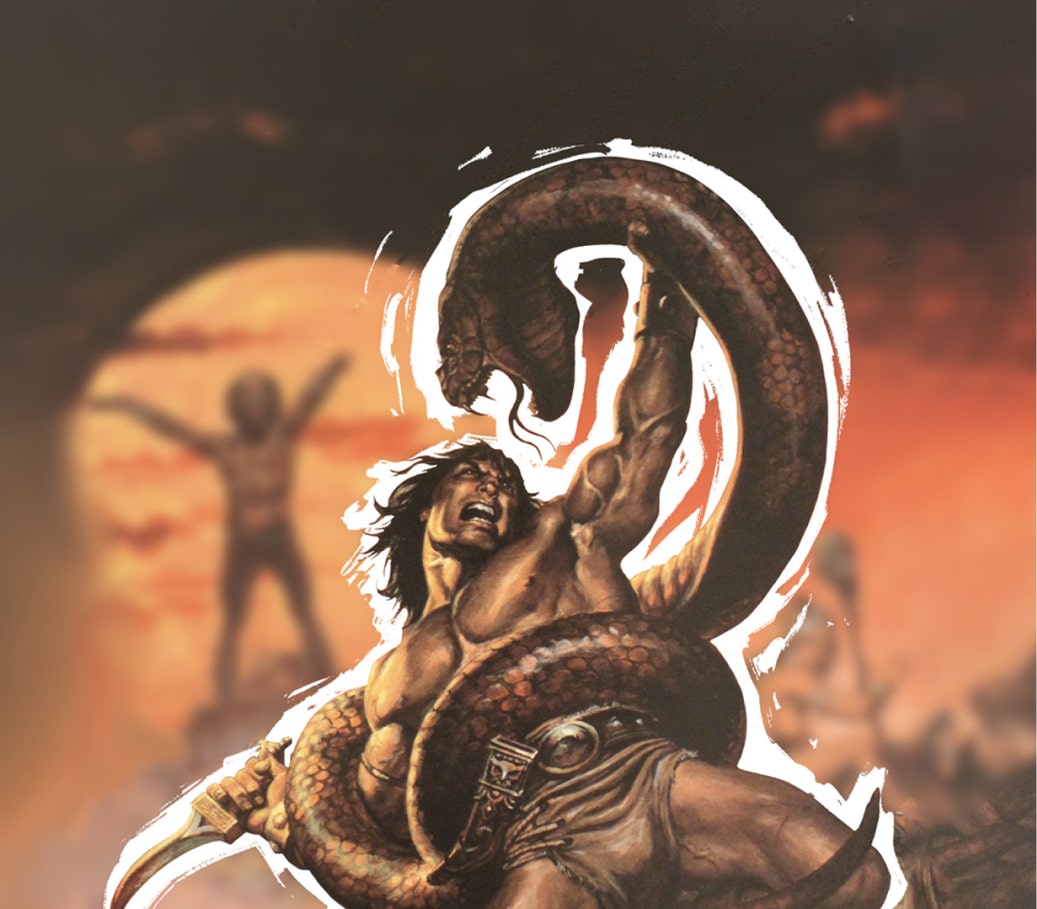 Thoth-Amon
Thoth-Amon's eyes glint with malevolence as he plots to summon foul servants from the Outer Dark – once he regains his beloved Serpent Ring of Set. In the meantime, he bides his time, expanding his familiarity with magic and nurturing a relentless thirst for revenge. He is a man to be feared, a shadowy figure lurking in the Stygian Capitol of Luxur. Those who dare cross him do so at their own peril, for Thoth-Amon will stop at nothing to reclaim that which was stolen from him and reassert himself as the world's most powerful sorcerer.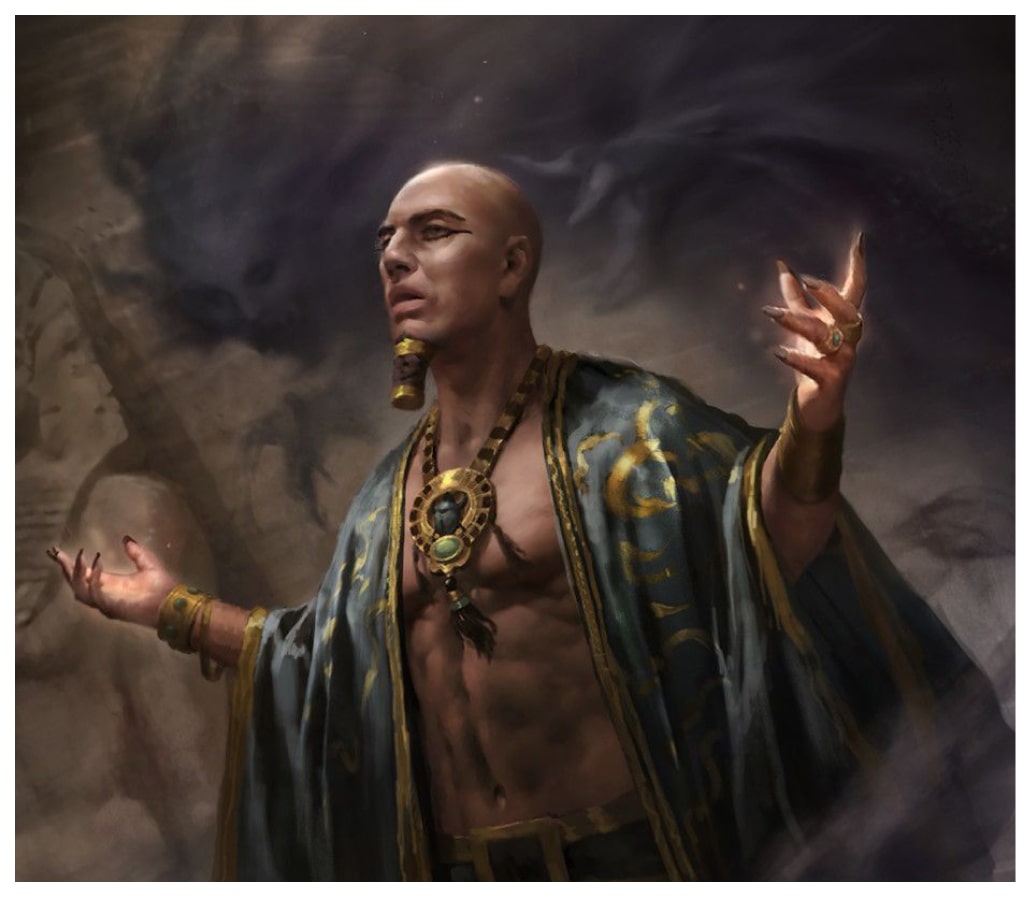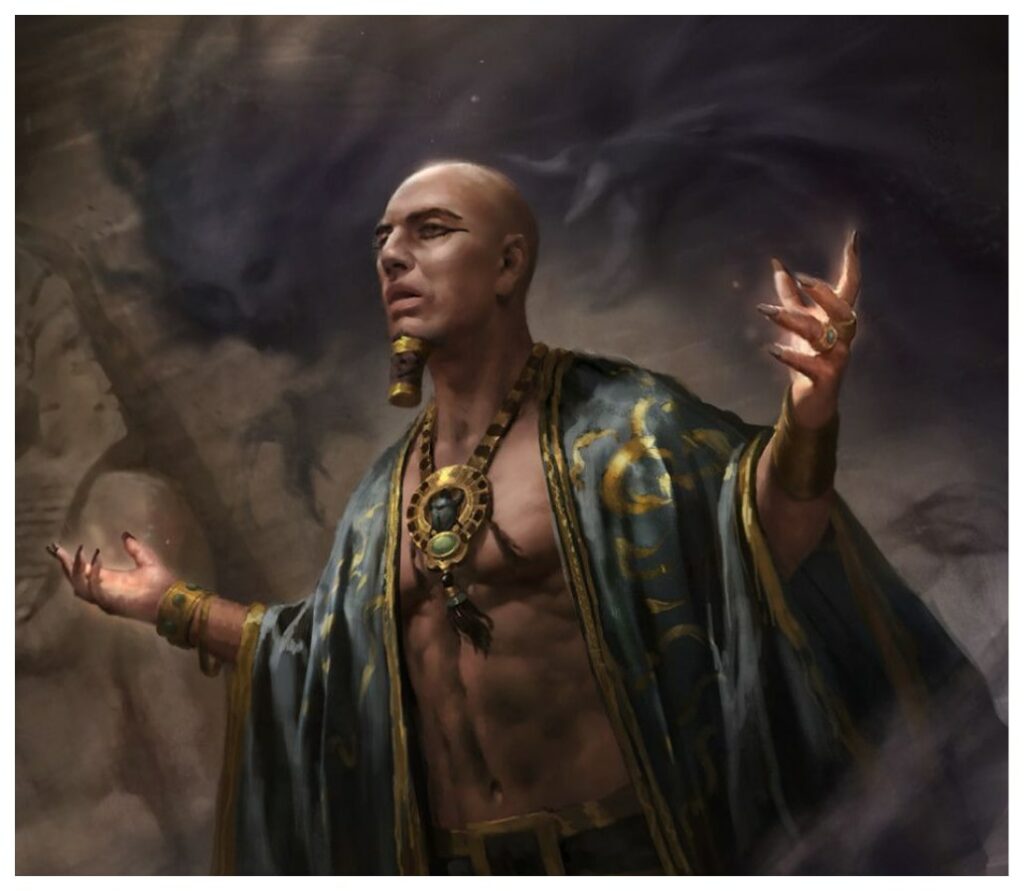 Bêlit
Bêlit is a name that resounds across the waves, a beacon of terror and defiance to all who dare challenge her reign as the Queen of the Black Coast. A mere sighting of her storied and dread ship - The Tigress - is enough for sailors stretching from Kush to Argos to choose the briny depths rather than battle her zealously loyal band of corsairs. Her very presence on the battlefield inspires fear and fanaticism in equal measure, as she fearlessly throws herself into the fray, her flashing eyes and fierce determination a match for even the most stalwart of enemies. Such is the power of Bêlit, the she-devil of the sea whose legend lives on as a harbinger of hope and terror for all scoundrels who hoist their sails.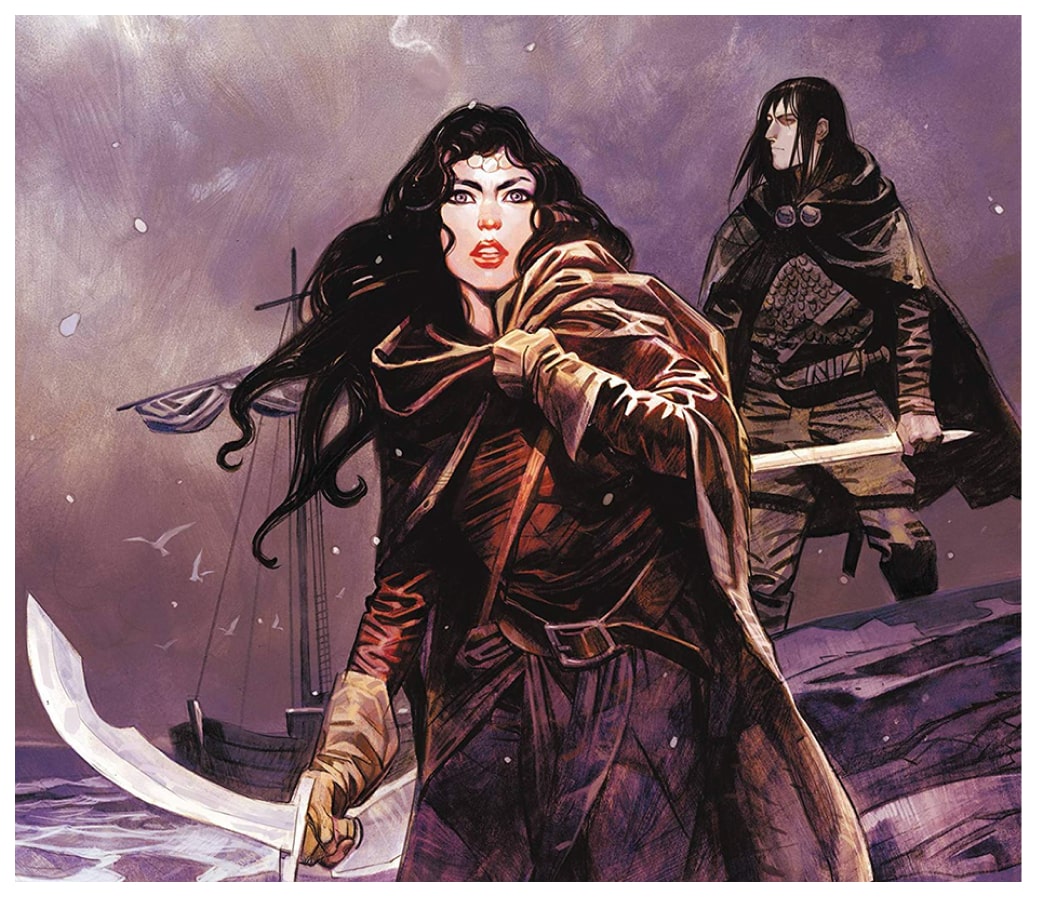 Yag-Kosha
Yag-Kosha is a fantastical being from another planet with a history of great suffering and unimaginable knowledge. He is a creature of incredible power, possessing alien secrets and spells, and capable of creating the Tower of the Elephant in a single night. Now, held in slavery, Yag-Kosha is reluctantly forced to use the full strength of his otherworldly knowledge for the sorcerer Yara's nefarious purposes.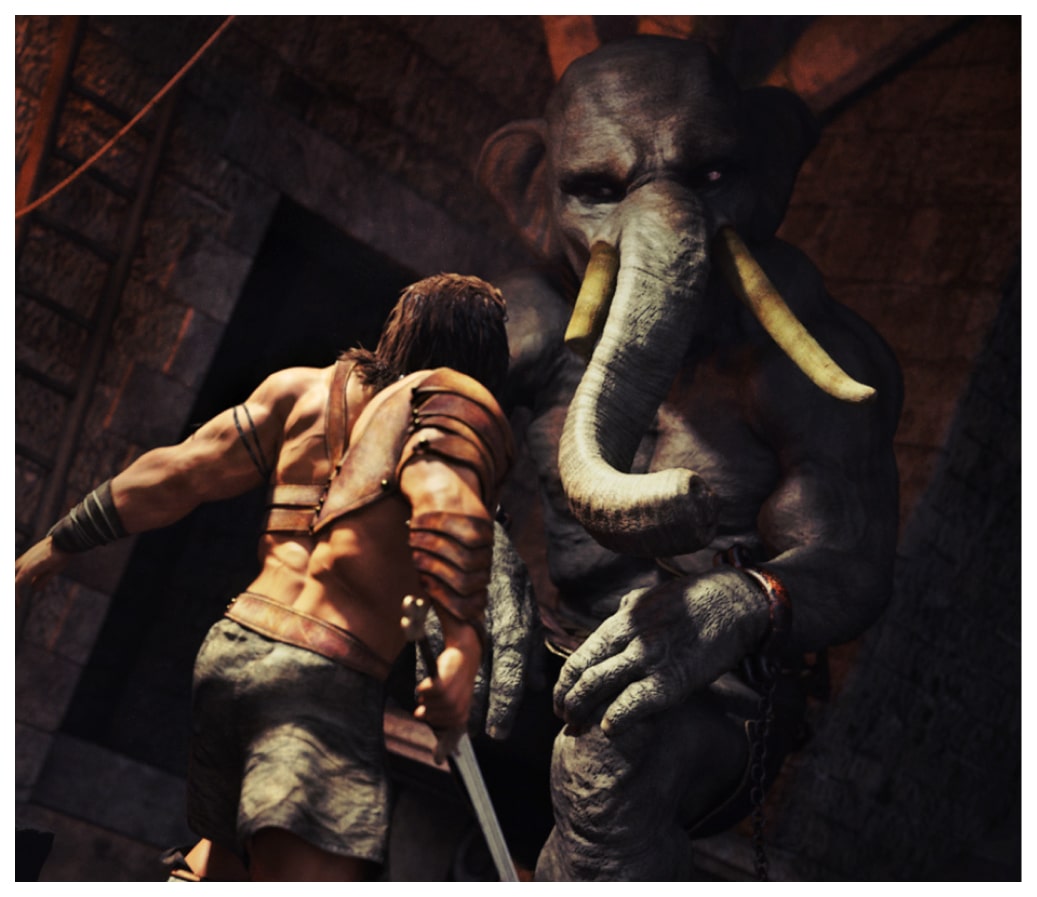 Hyborian Age
A mystical time of ancient sorcery and forgotten civilizations, the Hyborian Age comprises a world where gods and monsters walk the earth, and the strong rule with an iron fist. It's a land of diverse landscapes, from the desolate, bleak hillocks of Cimmeria, to the gleaming cities of Aquilonia, to the teeming deserts of Turan. This is an age of adventure, strife, and triumph, where anyone can rise from nothing to become a legend - but only if they are brave enough to face the dangers that lurk around every corner of the globe.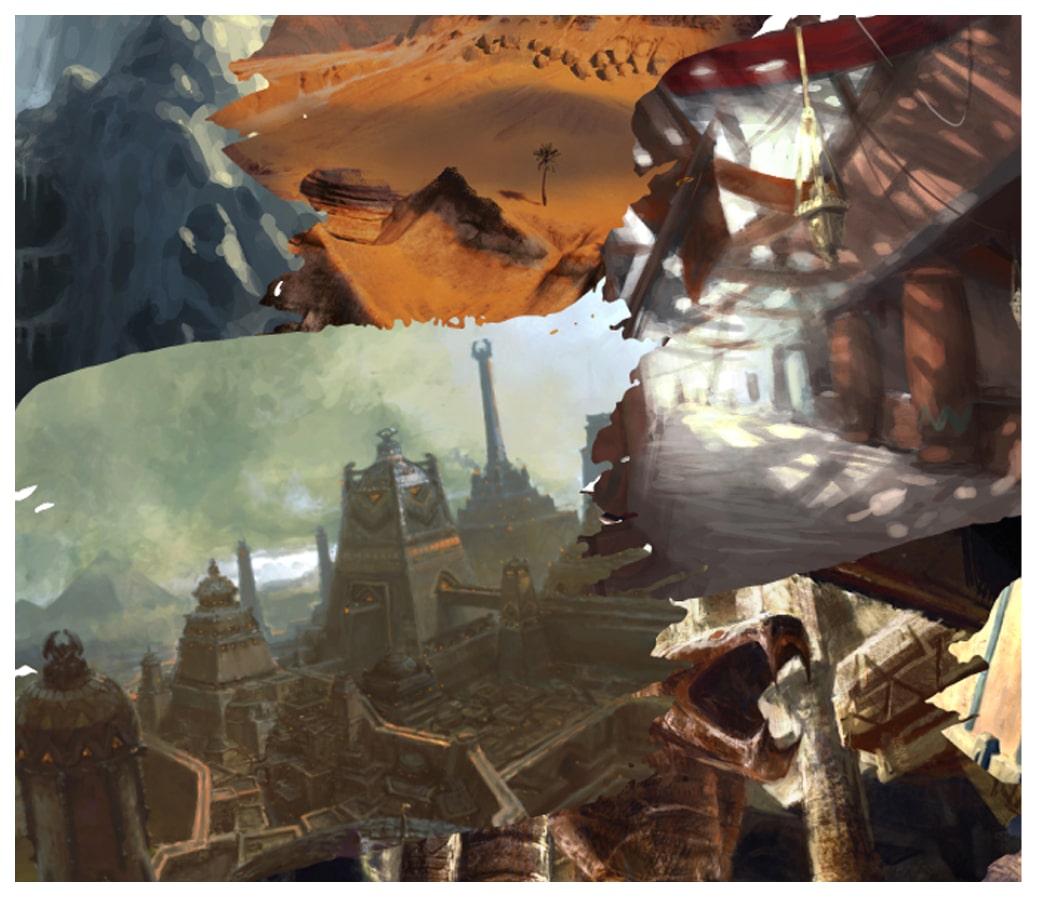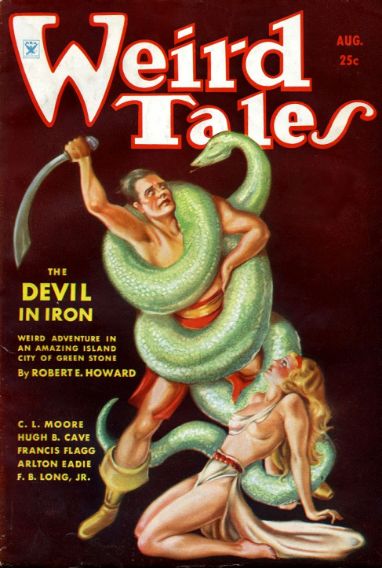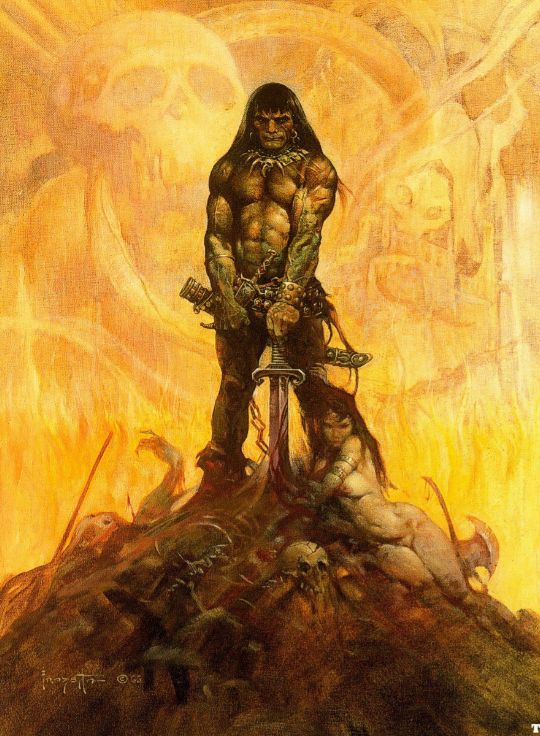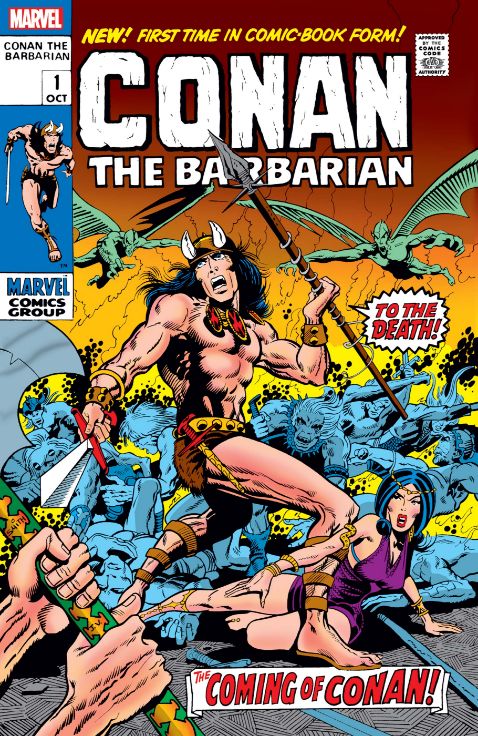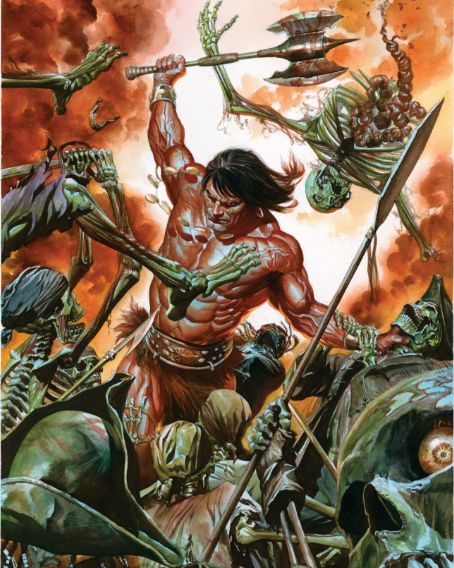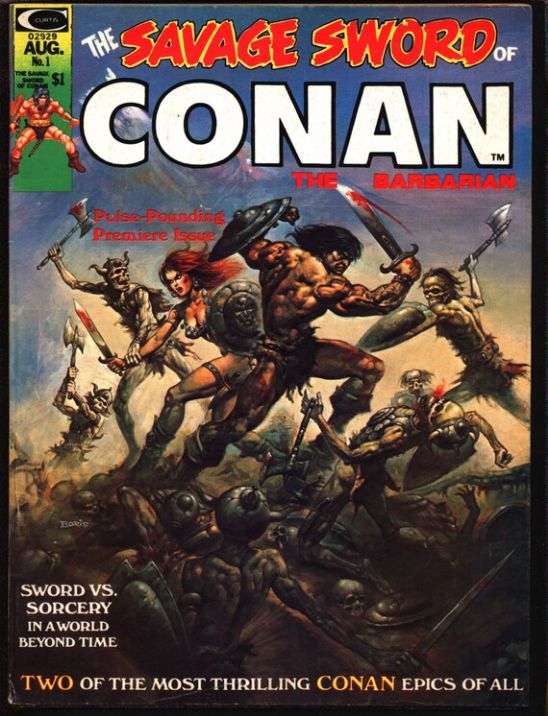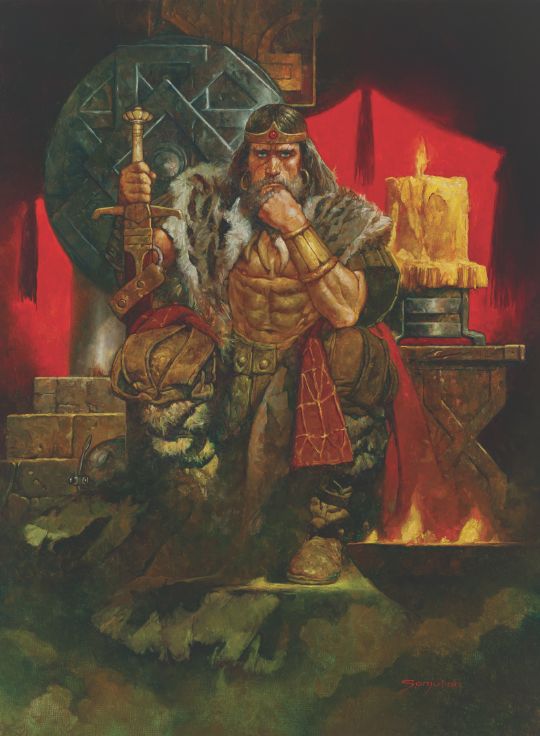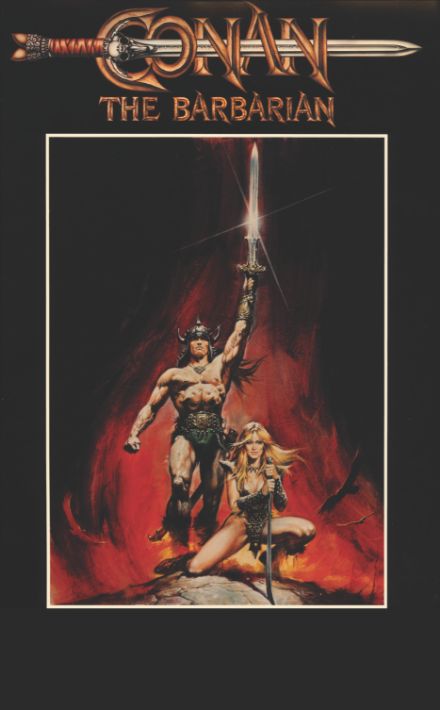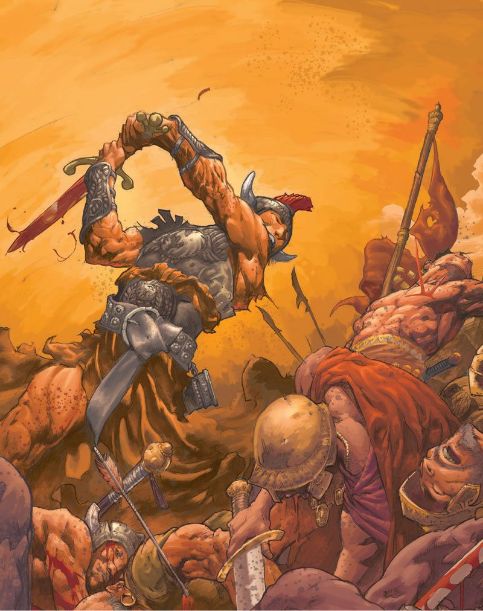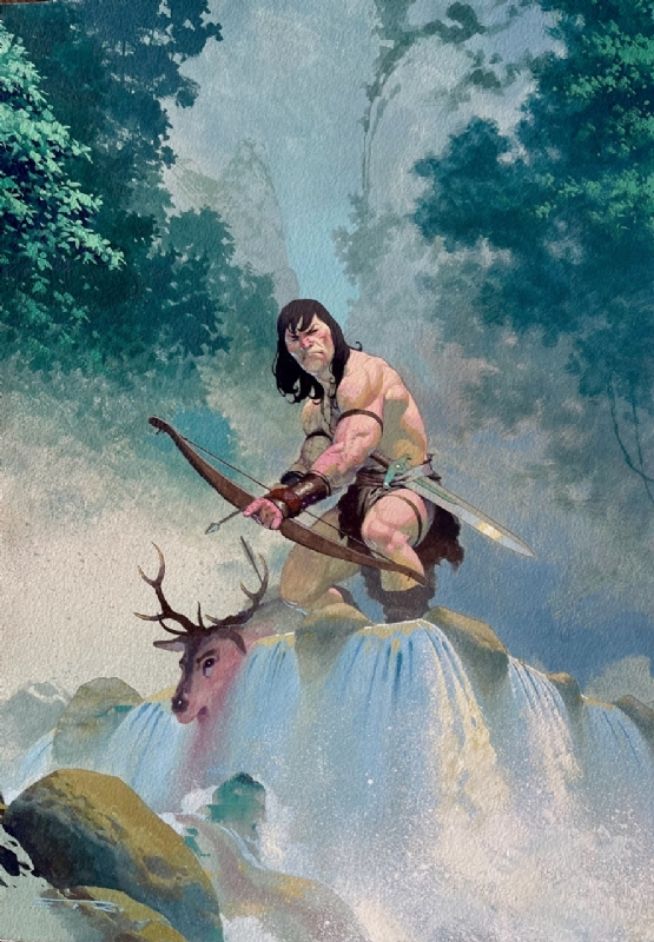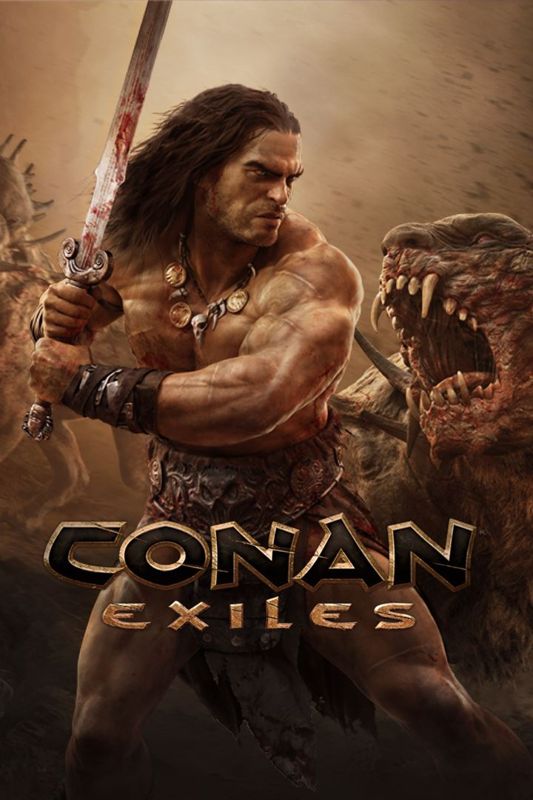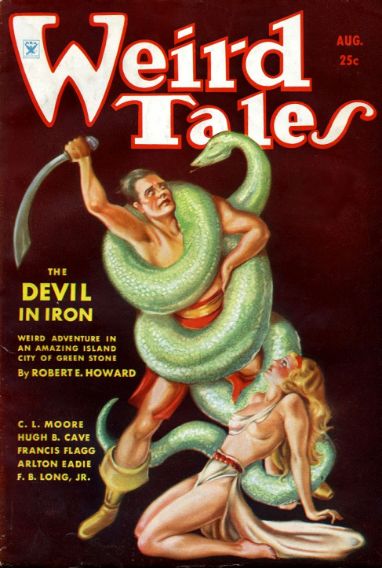 Weird Tales (1934)
Unveiling the mystique of a barbarian's genesis: 1938's Weird Tales captures the essence of a world yet to be conquered.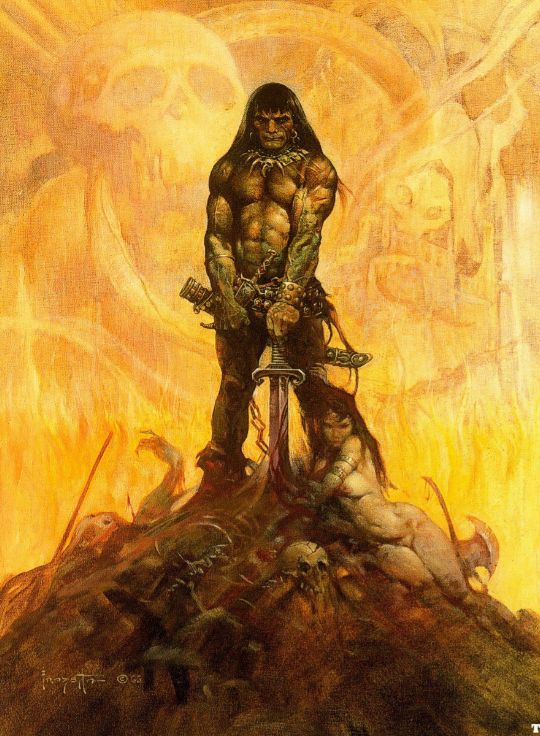 Colleced Editions Painting by Frank Frazetta
Behold Frazetta's masterpiece that launched Conan into international stardom: The Cimmerian warrior triumphant, a grim testament to his unstoppable might.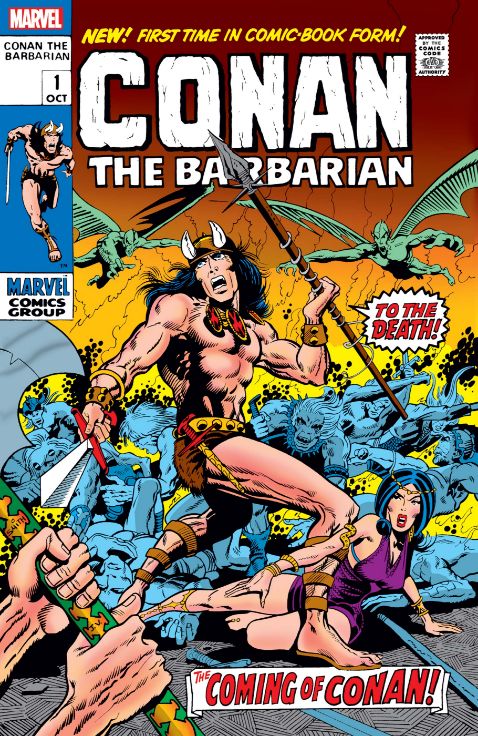 First Conan the Barbarian comic book by Marvel Comics (1970s)
Marvel's inaugural Conan comic unveils the winged terrors of Akaana, a fierce challenge to the Barbarian's supremacy. It is the most popular Marvel Comic series of the 1970s.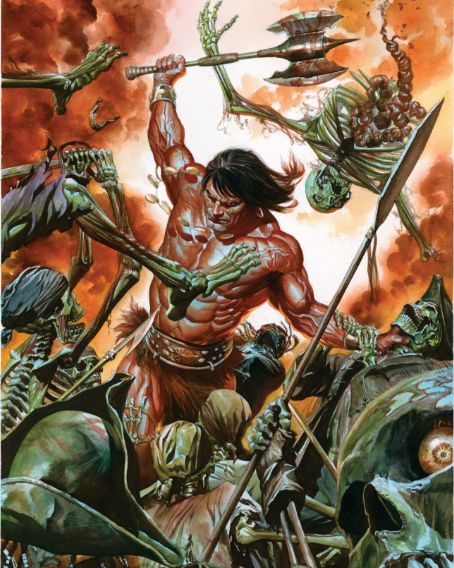 Conan by Alex Ross
Alex Ross envisions Conan's relentless courage, pulverizing the undead legions that dare to defy him.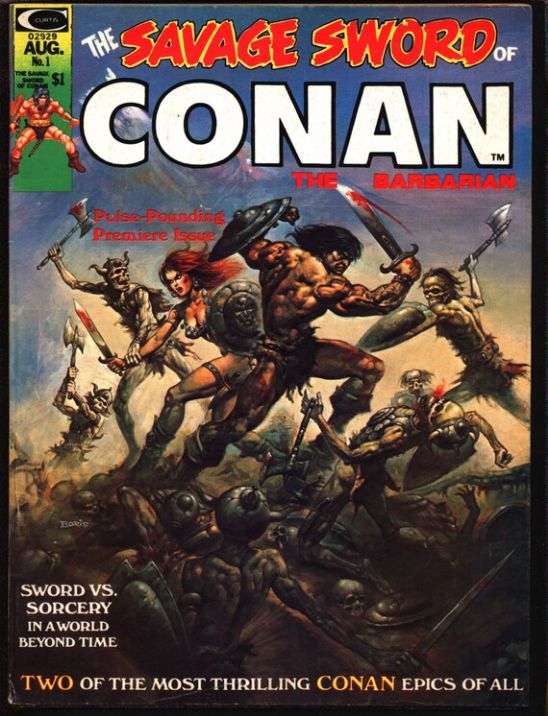 Savage Sword of Conan comic book by Marvel
The Savage Sword: Marvel's gritty, monochromatic tribute to Conan's ruthless determination and unyielding spirit.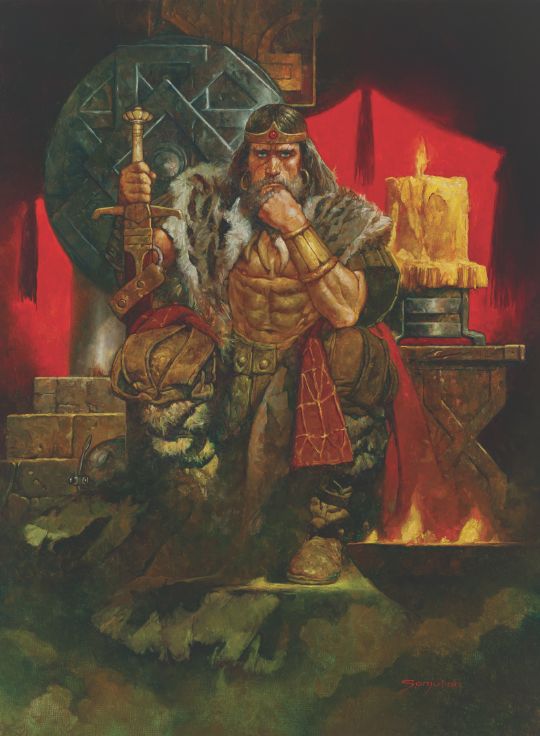 King Conan sitting on his throne by Sanjulian
King Conan, Sanjulian's portrait of the contemplative ruler, unflinching and prepared for the unknown.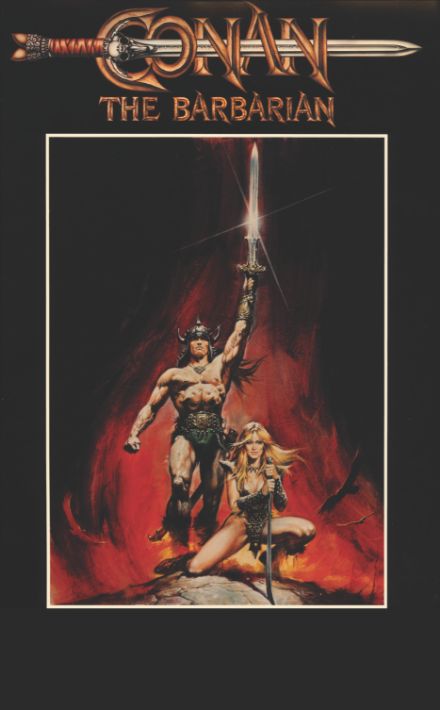 Conan the Barbarian movie starring Arnold Schwarzenegger (1982)
Witness the 1982 cinematic epic: Arnold's Conan, a timeless portrayal of raw power and indomitable spirit.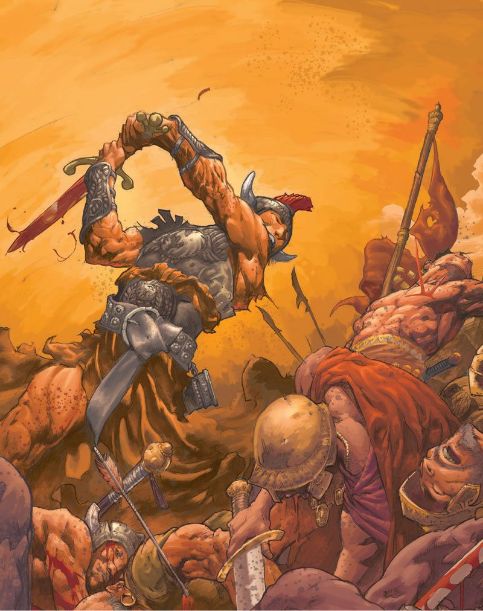 Conan leading a Mercenary Company by Cary Nord
Cary Nord's valiant depiction of Conan leading mercenaries, carving a path through those who dare oppose him.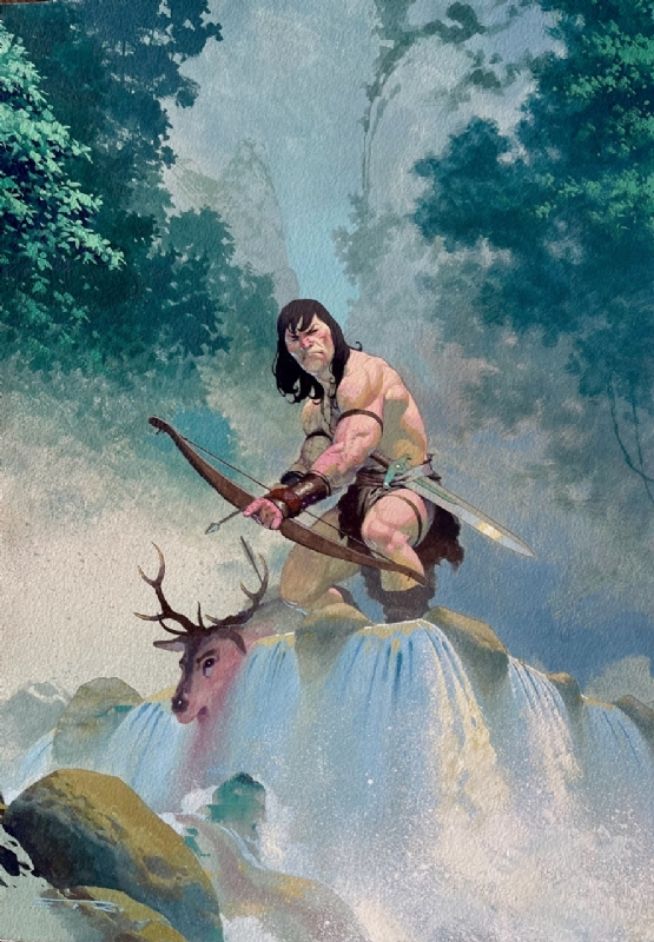 Conan Returned To His Homeland of Cimmeria by Esad Ribic
Esad Ribic's breathtaking vision of Conan, returning to his roots in Cimmeria, mastering the hunt and the art of survival.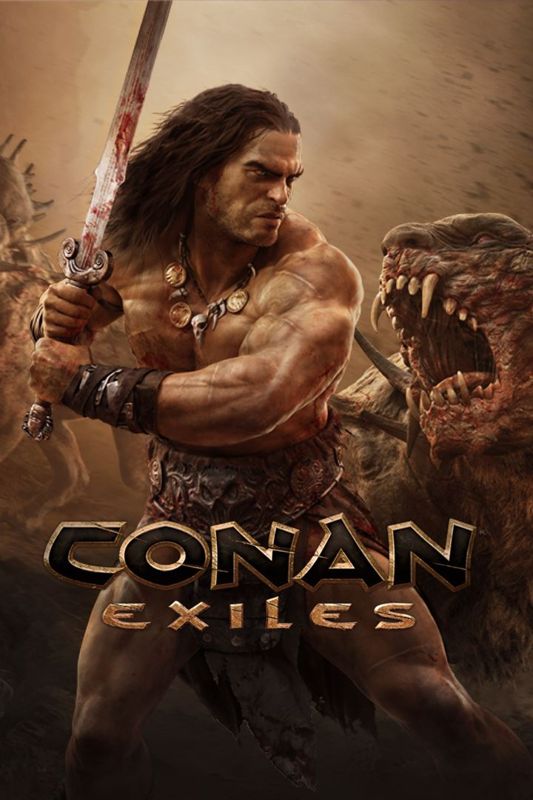 Conan Exiles video game (2017)
Conan Exiles: The 2017 game allows players to create their own warriors and see if they can survive in the grueling exile lands.
CONAN THE BARBARIAN PRODUCTS

LIKE CONAN? HERE'S SOME OTHER HEROES WE THINK YOU'LL LIKE