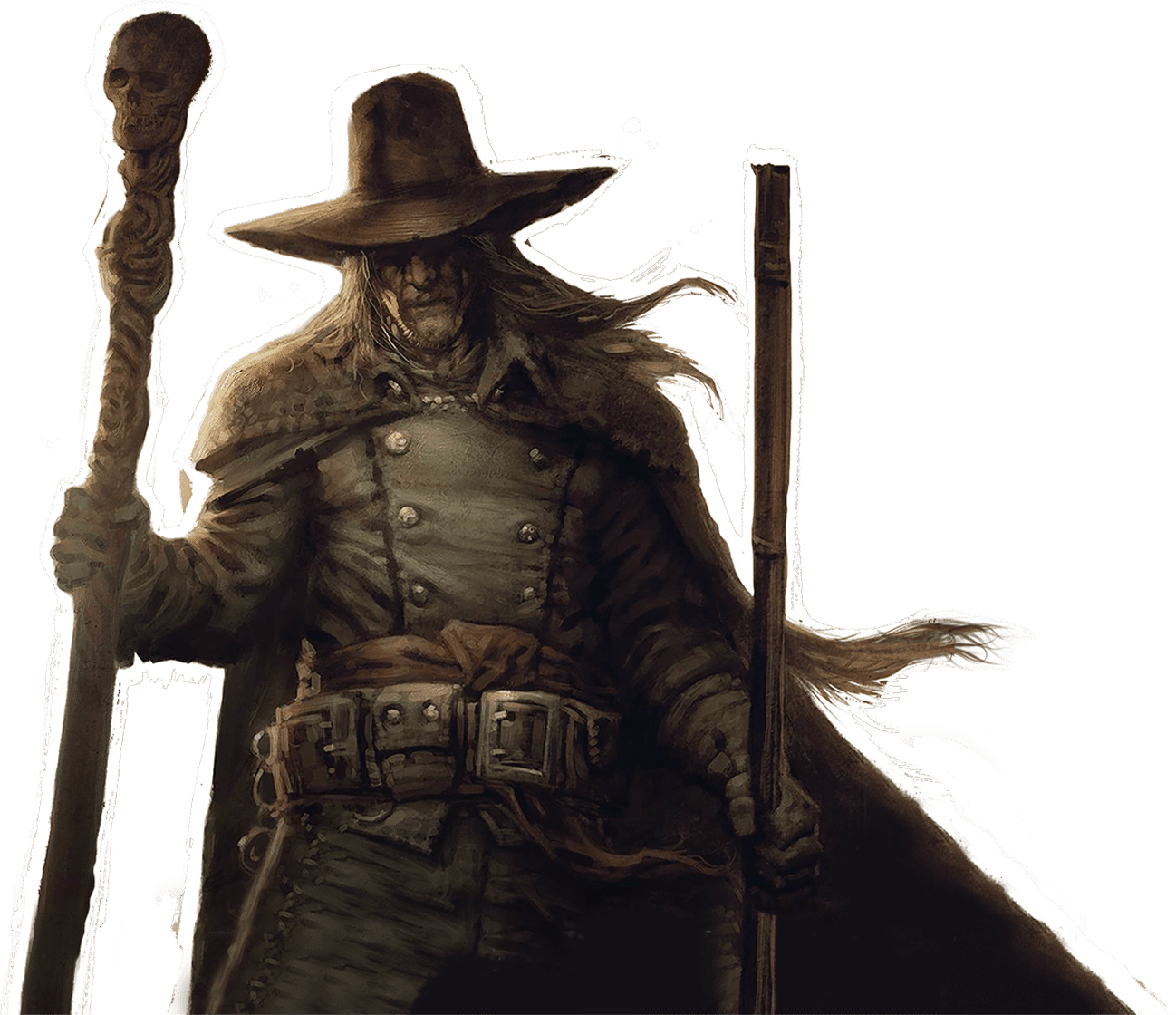 Solomon
Kane
Righteous justice, or fanatical retribution? God only knows.
Beware the Puritanical zeal of Solomon Kane, for nothing will stop him from rooting out the unholy evils on this Earth - even those that God himself could not have created.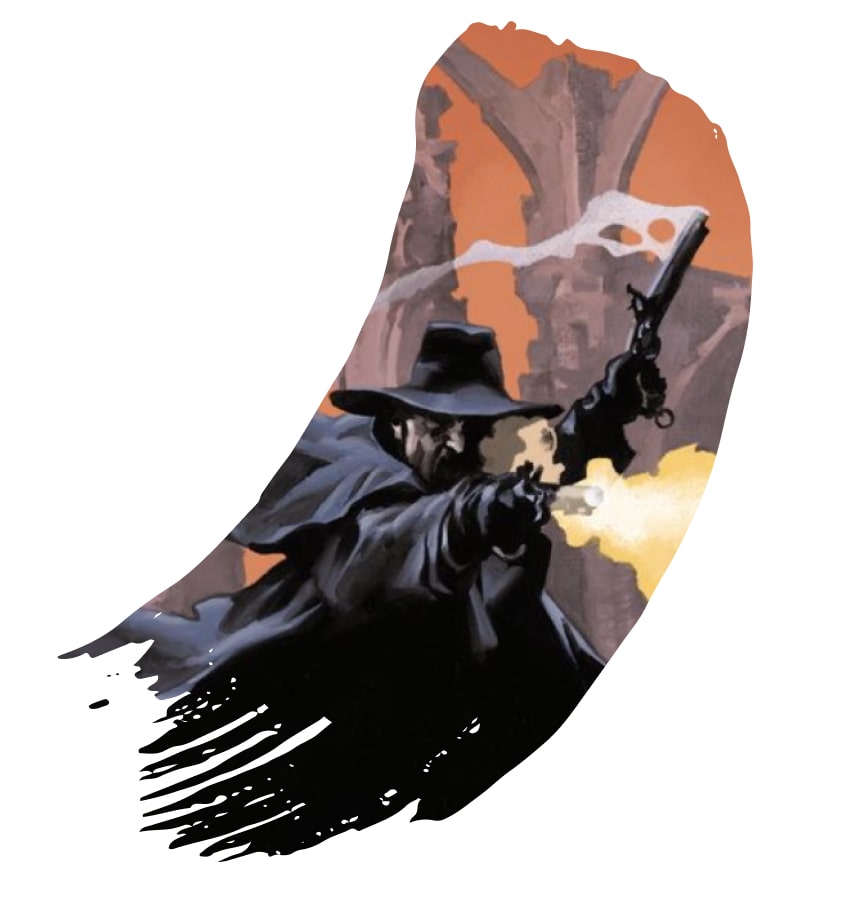 Solomon Kane
Clad in somber black and wielding his rapier and pistols with deadly precision, Solomon Kane roams the world, guided by his faith in Providence to lead where he is needed most. A somber and gloomy man, Kane's brooding countenance belies his true idealistic nature – but do not be fooled. When roused to anger Kane's powerful voice and untamed fury can shake the very foundations of the earth.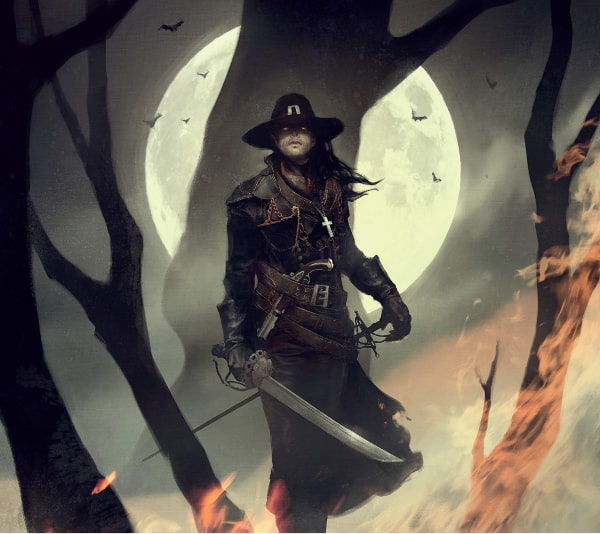 Unholy Beasts
Kane's inner drive to execute Holy justice unto the Earth leads him to battle a menagerie of otherworldly horrors and cosmic deities. Whether he's deflecting bloodthirsty attacks from vampiric wretches or fending off wicked horrors beyond comprehension, Kane's encounters against the otherworldly often leave him questioning the validity of the very God to whom he has devoted his life.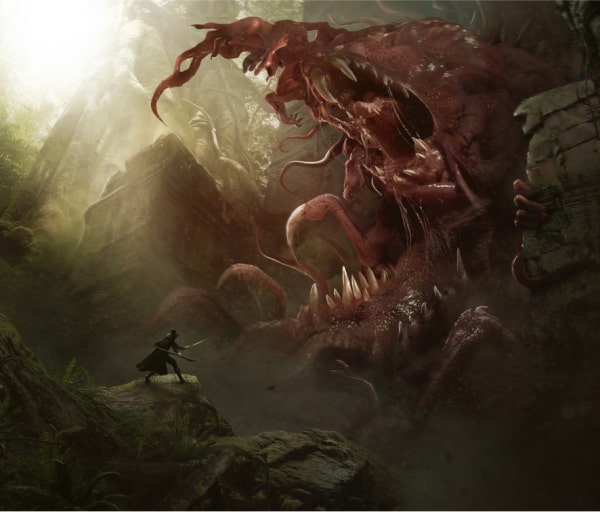 Vampires Creatures Engazi
From the hills and caverns surrounding Engazi, the undead vampires rise to feed on the living and devour their souls. Armed with talon-like nails and burning eyes, these reanimated beings strike fear into the hearts of all who encounter them. Even the magical power of the Staff of Solomon may not be enough to fully stop their relentless pursuit of prey. Keep close the safety of fire and beware the wrath of the Engazi.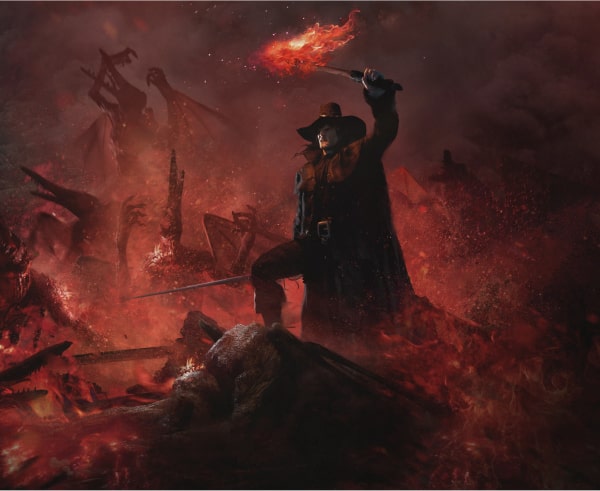 Akaana
These winged hellions of flesh and bone have terrorized the skies of Africa for centuries, preying upon the flesh of humans and other unfortunate creatures. Mocking and tormenting their enemies with intelligent, otherworldly cries, their cruel laughter echoes throughout the peaks and crags they call their home. May the curse of the Akaana fall upon them, for they are the stuff of nightmares.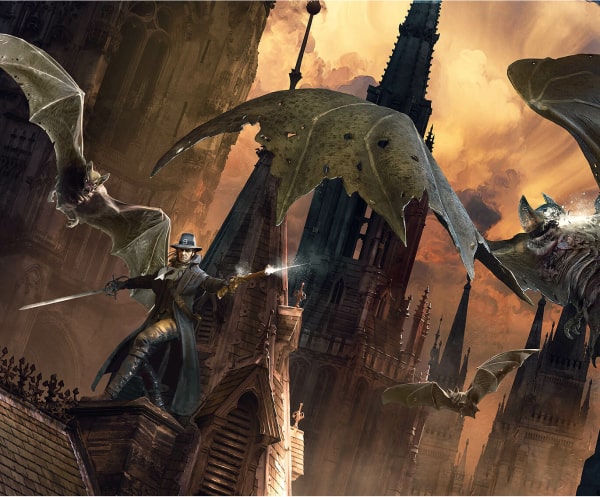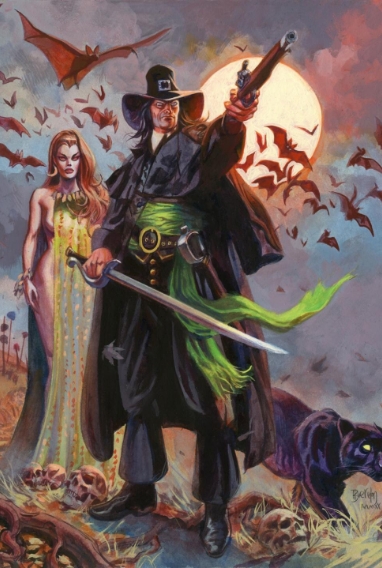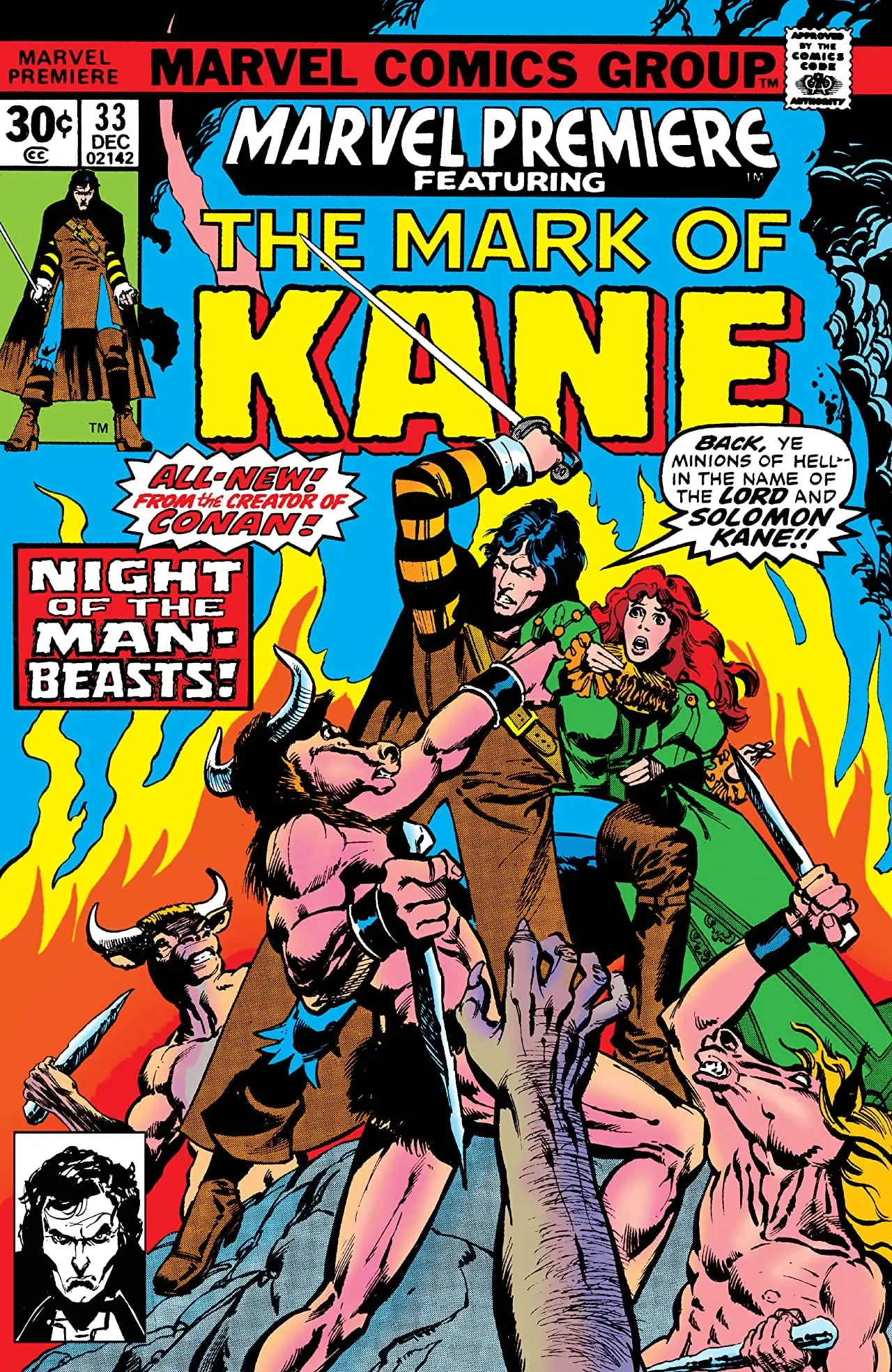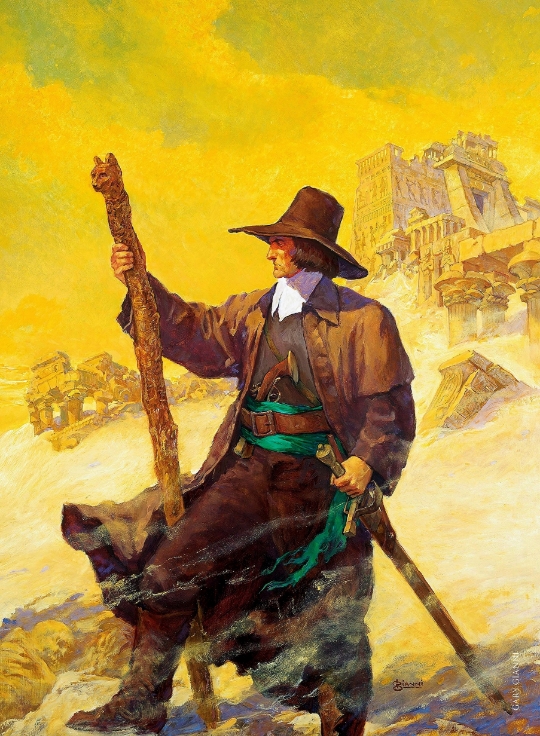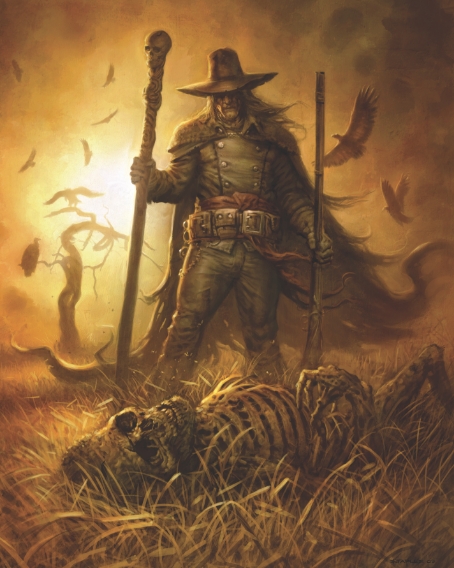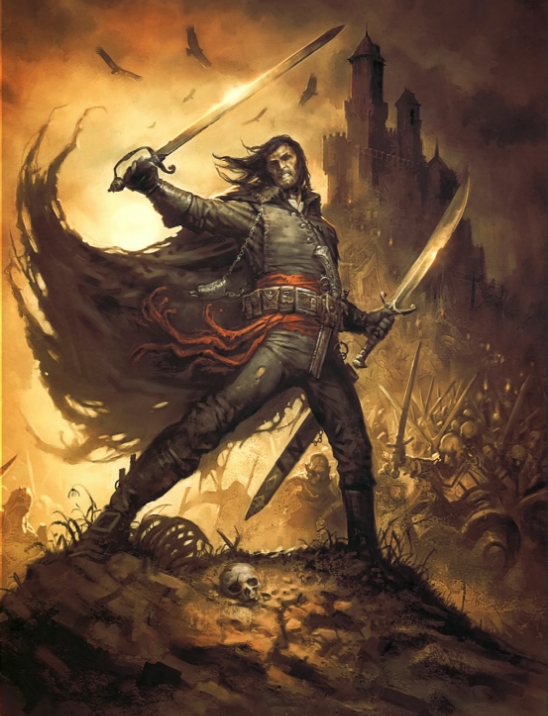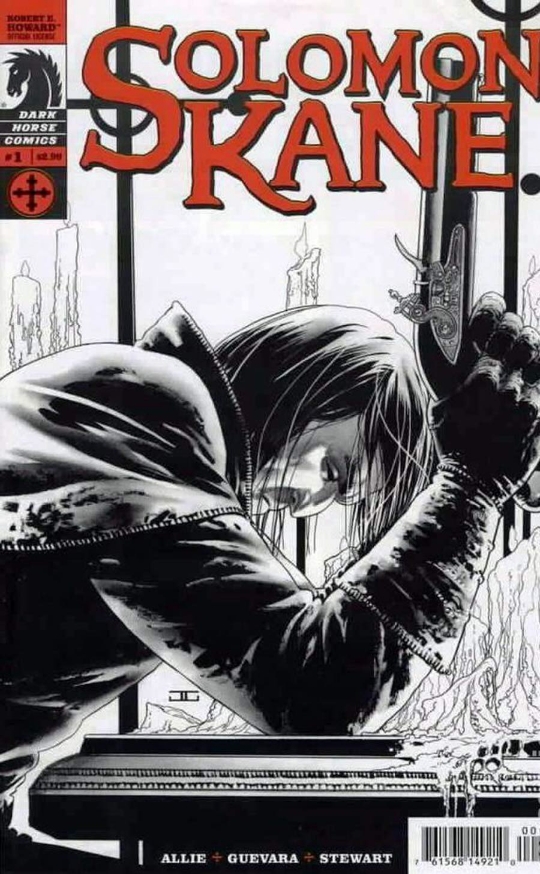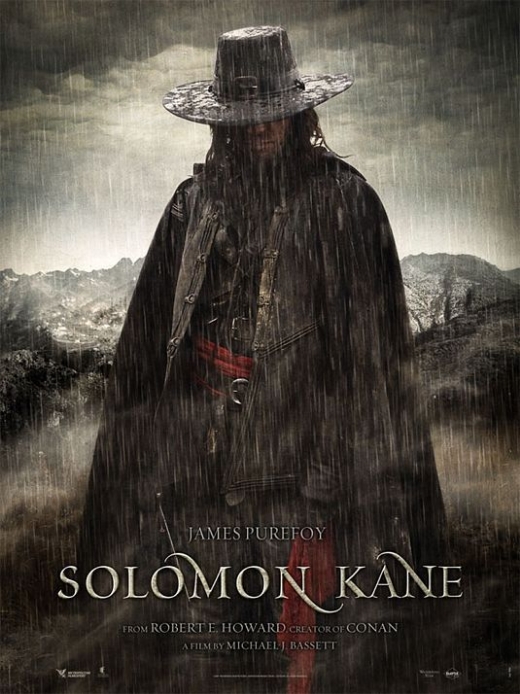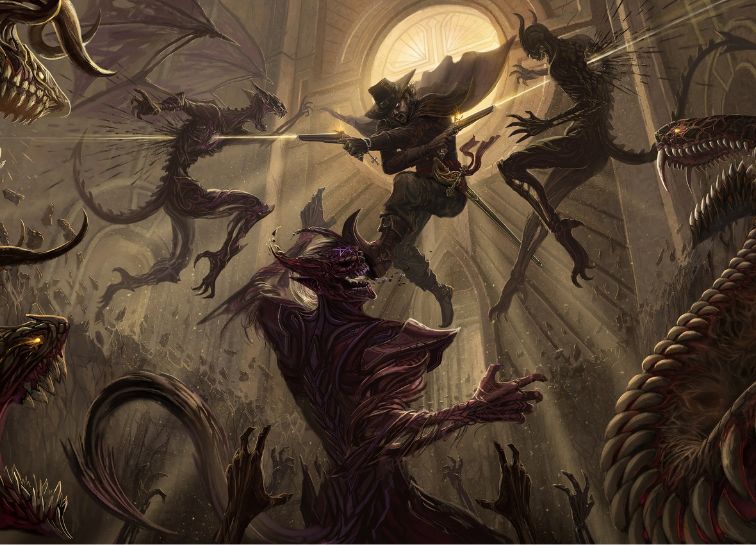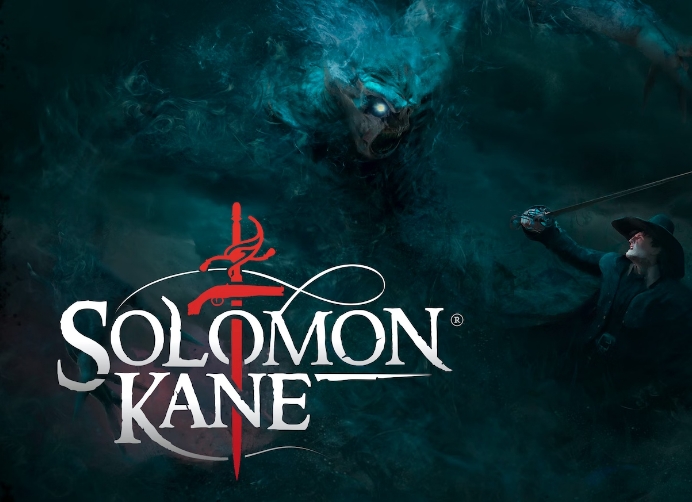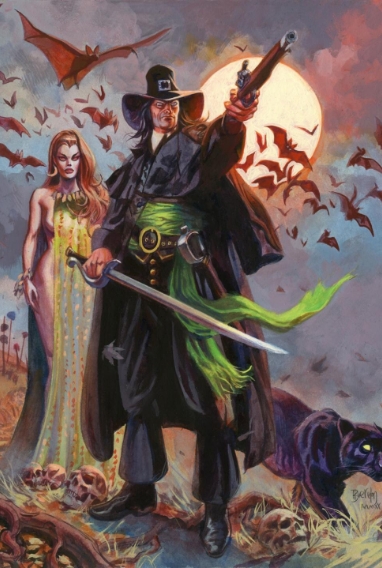 Solomon Kane under the influence of a vampire by Dan Brereton
Under the vampire's spell, Solomon Kane's fiery eyes reveal a dangerous dance between darkness and desire, masterfully captured by Dan Brereton.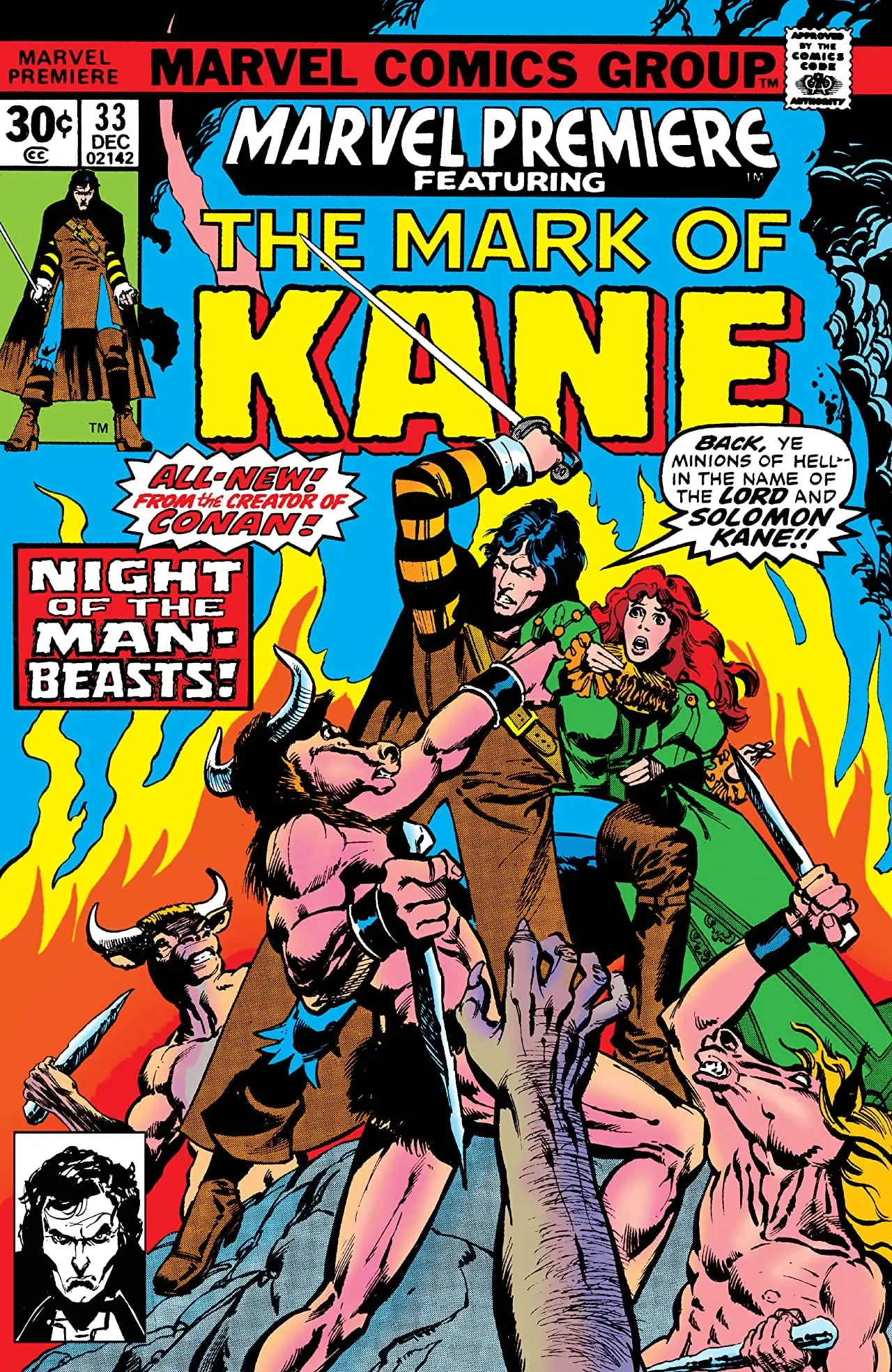 Early Solomon Kane comic book (1970s-1980s)
Solomon Kane's relentless pursuit for justice preserved in this iconic comic from the 70s-80s era as Kane meets a primal force in the form of a gorilla who ambushes him.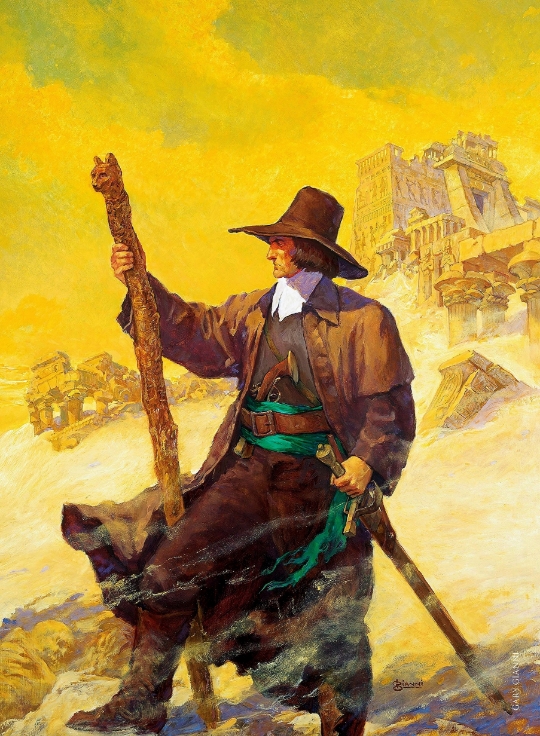 Solmon Kane in Front of Ruins by Gary Gianni
Gary Gianni illustrates Kane's unyielding spirit amidst crumbling ruins, as he dares to confront the blinding sun and the darkness within.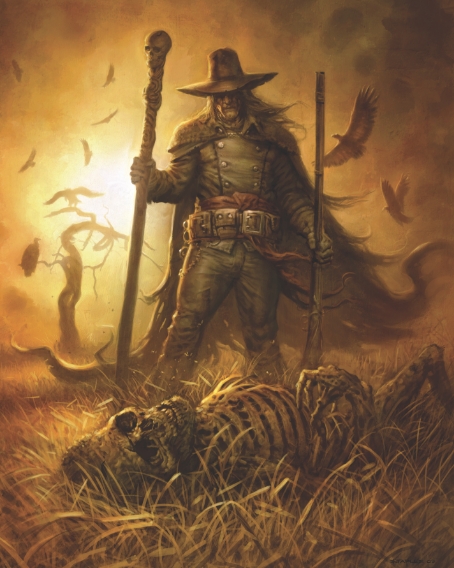 Kane Discovers a Corpse
In a macabre meadow, Kane stumbles upon a rotten skeleton; a chilling omen amidst a murder of crows, signaling a monstrous hunt ahead.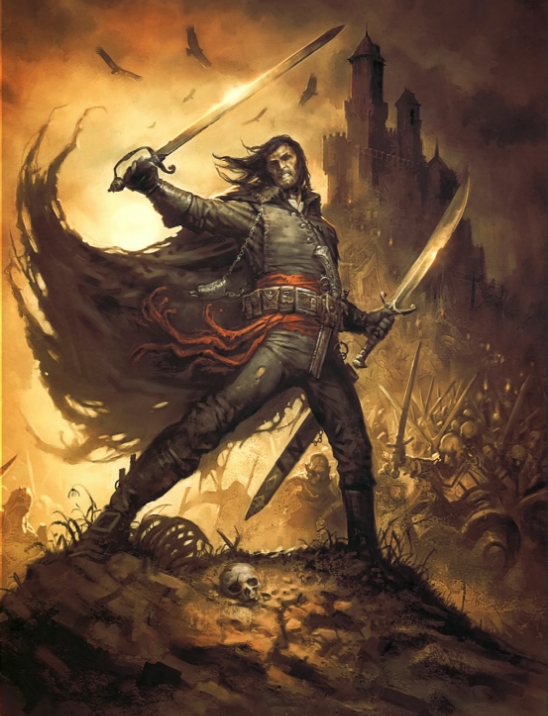 Kane's Defiance by Greg Staples
Greg Staples captures Kane's defiance, as he wields his rosary against a relentless swarm of ghastly ghouls that seek to tear him limb from limb.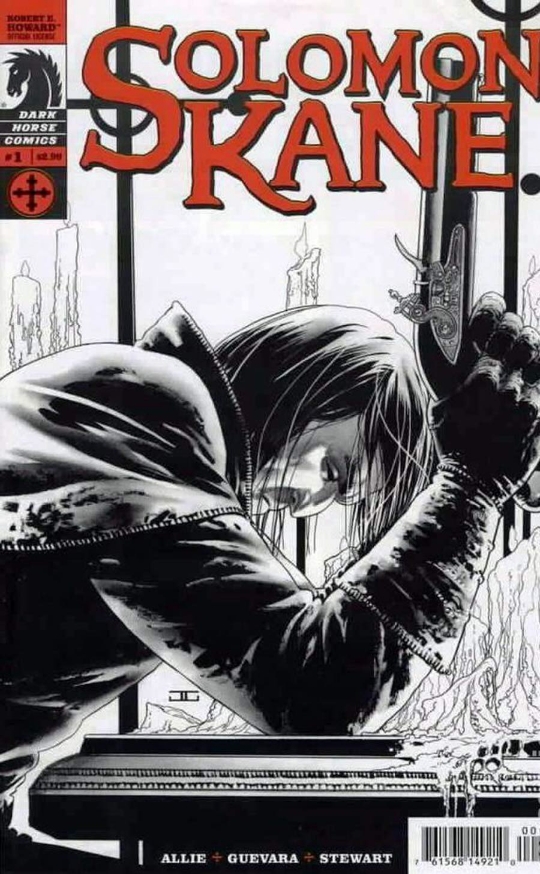 Solomon Kane: Comic Book by Dark Horse (2006)
Dark Horse's 2006 comic cover: Solomon Kane's faith and fury, united in a divine moment of prayer with his pistol raised towards the heavens.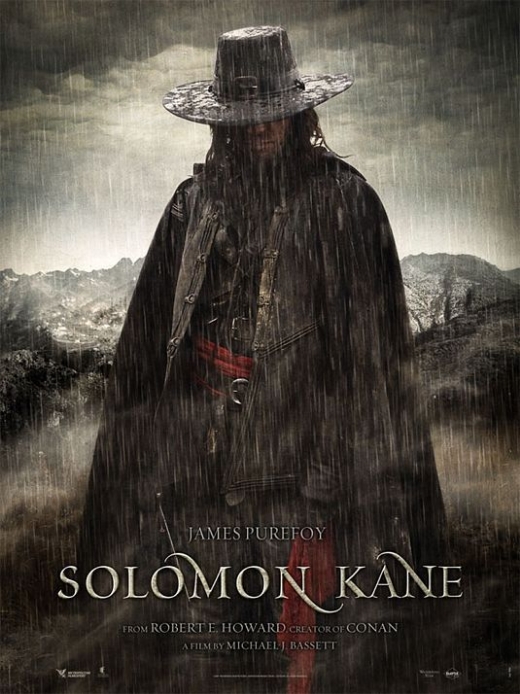 Solomon Kane (2009)
James Purefoy as Solomon Kane: a visage of unwavering justice and courage, immortalized in the 2009 film's electrifying cover art.
Moonlit Triumph by Gregory Manchess
Manchess portrays Kane's moonlit triumph as Kane leaps over this lifeless, unholy beast, his trusty sword gleaming with the blood of victory.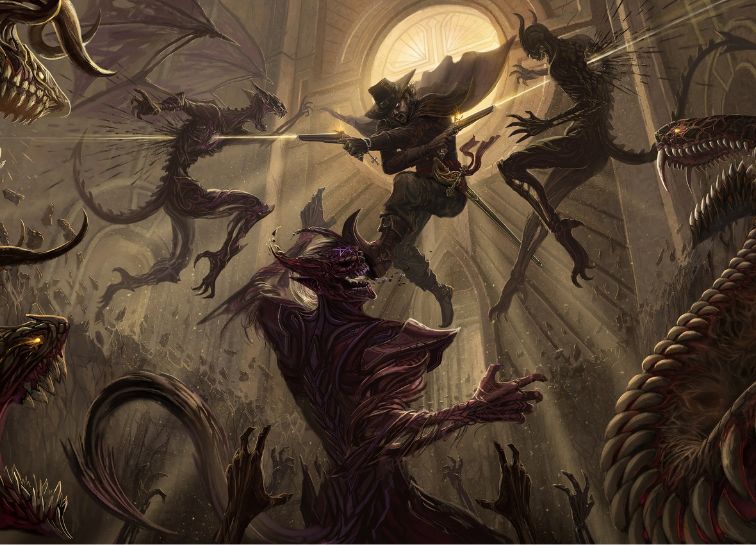 Dual Pistols Blazing
Kane takes a leap of faith as he battles winged demons and eldritch horrors in a church besieged by darkness.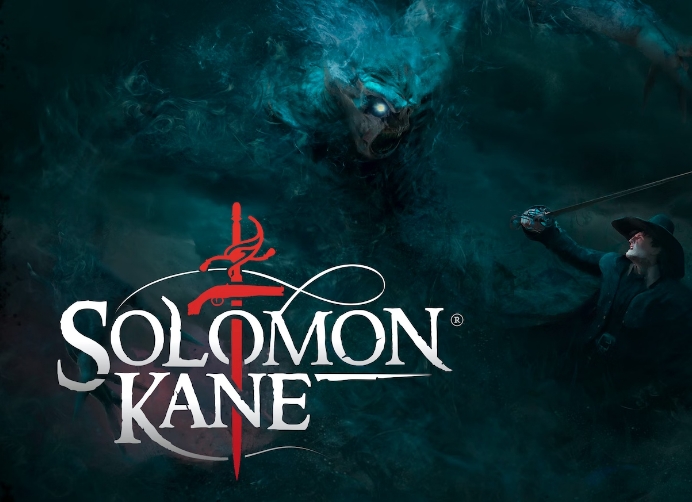 Solomon Kane Boardgame (2021)
Solomon Kane's journey immortalized in a stunning tribute to courage, adventure, and the relentless pursuit of justice in the cover art of the 2021 board game.
SOLOMON KANE PRODUCTS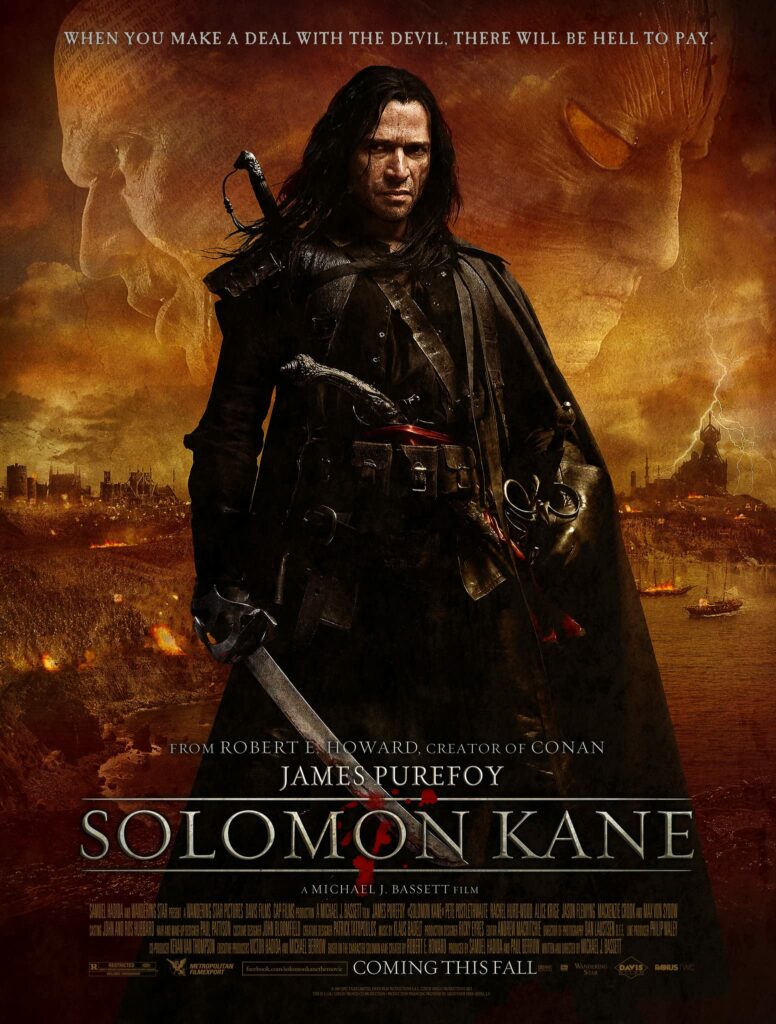 Solomon Kane (2012)
Venture into the thrilling world of Solomon Kane, the formidable...
SHOP NOW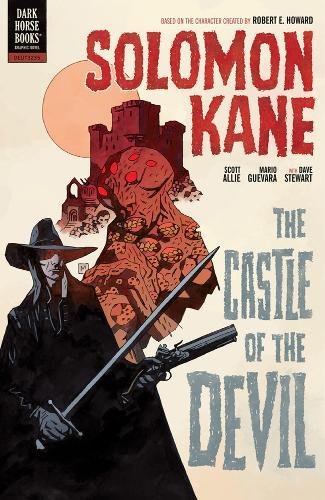 Solomon Kane Vol. 1
Unearth the enigmatic saga of Solomon Kane, Robert E. Howard's...
SHOP NOW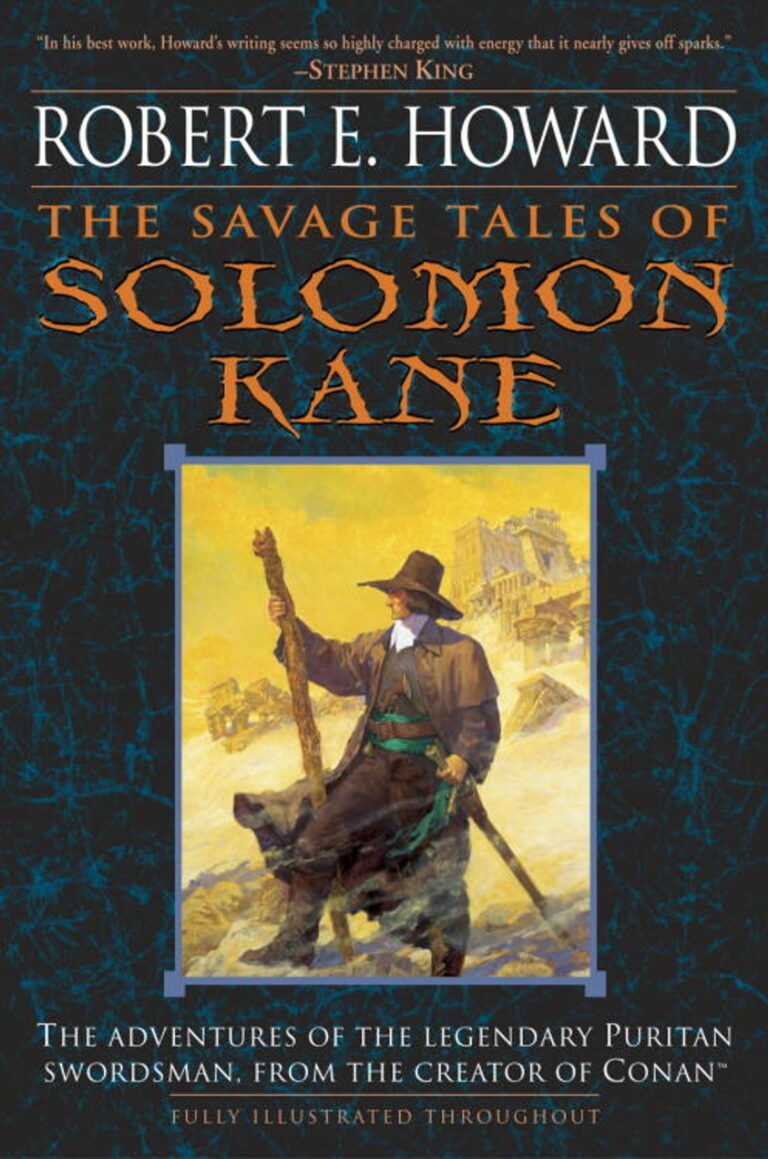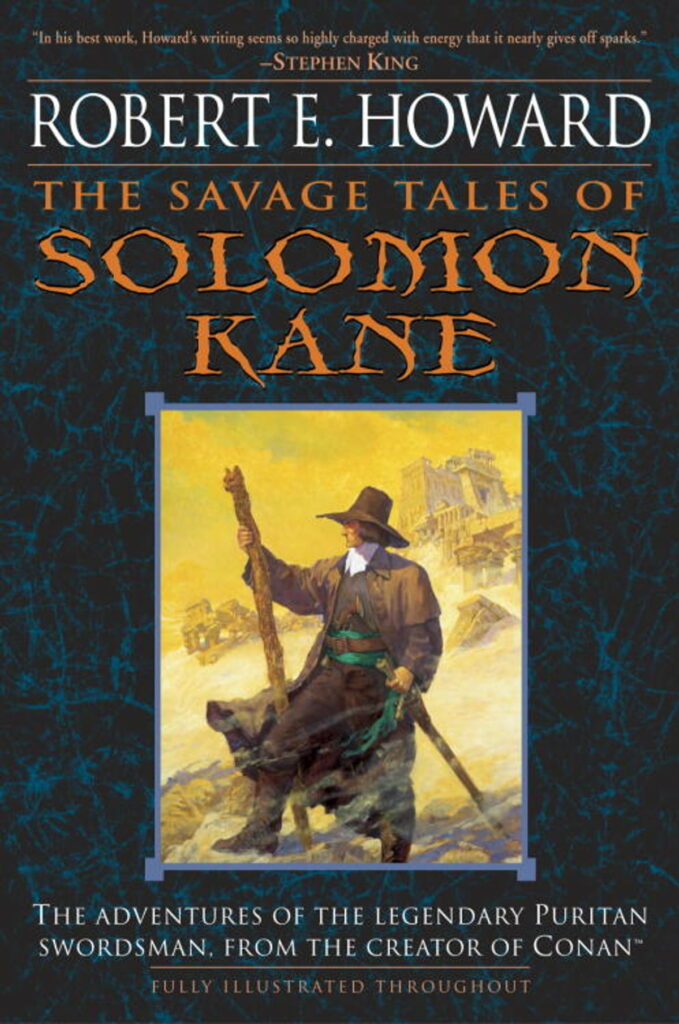 The Savage Tales of Solomon Kane
Unleash the unyielding spirit of a zealous warrior, Solomon Kane,...
SHOP NOW

LIKE Solomon Kane? HERE'S SOME OTHER HEROES WE THINK YOU'LL LIKE