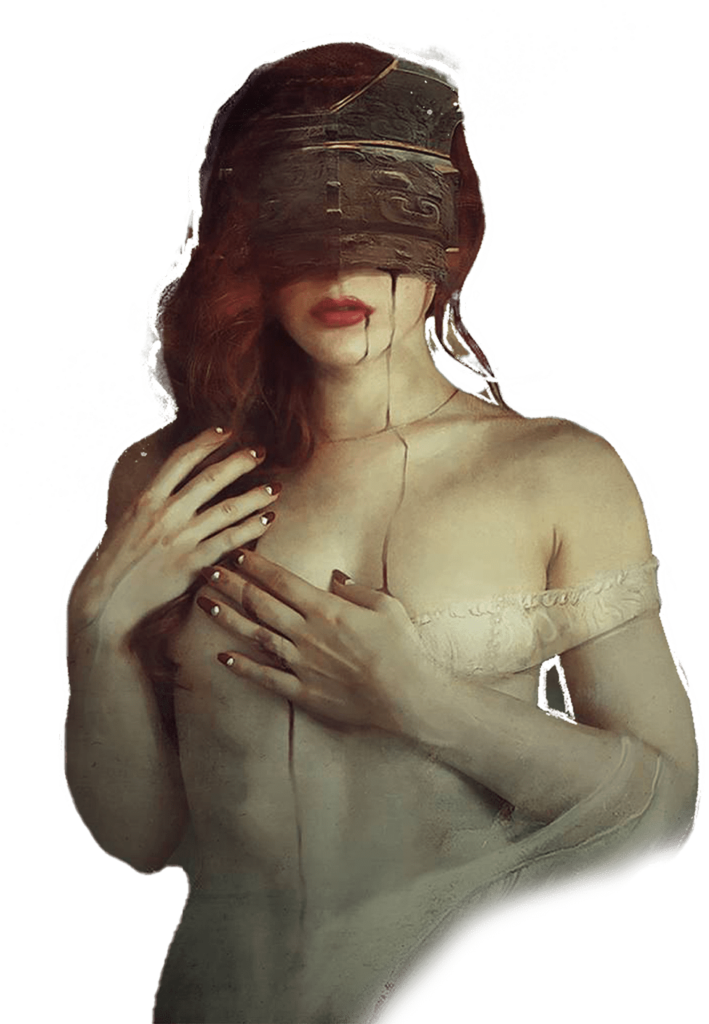 Kult
You're in for a rude awakening
The walls of reality are cracking. Some will use this as an opportunity to see the truth and realize their full power. Others will fall victim to what lies beyond the veil - and within themselves.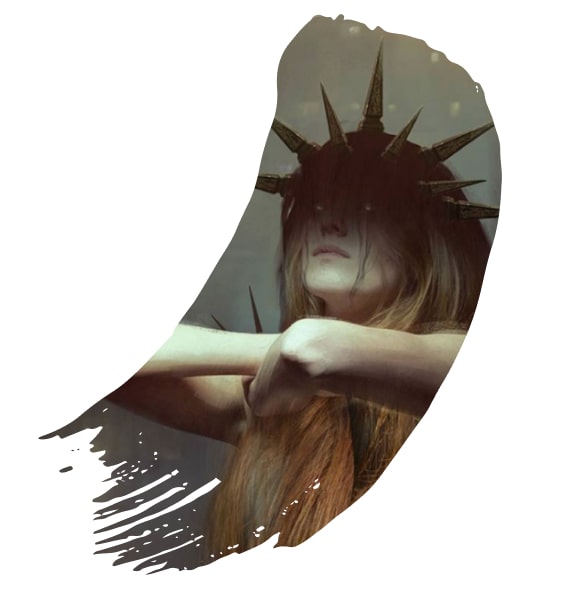 The Demiurge
The distant, godlike Demiurge created the illusory prison known as Elysium, the world as we know it, in order to stifle humans' innate divinity. In the past, the Demiurge relied on his cosmic servants, the Archons, and their underlings - the soulless Lictors and fallen angels - to uphold this illusion and prevent humans from unlocking their true power. With the Demiurge now gone, the illusion that upholds Elysium is slowly crumbling and some people are beginning to awaken.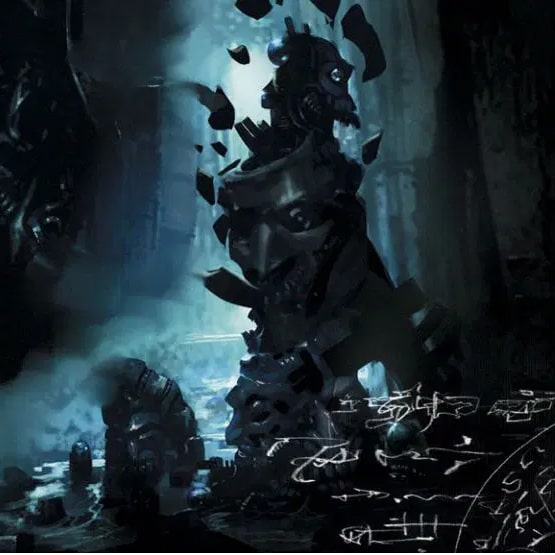 Awakening
To "awake" is to begin to see the world for what it truly is and to descend into darkness. Trauma, insanity, or forbidden rituals may trigger this process and unlock sparks of one's divinity - but at a great cost. An awaked person's perception of reality is shattered, replaced with an intractable knowledge that isolates them from those who are still trapped in the illusion. Still, this is the price one must pay to regain the divine abilities, such as magic, that were hidden from man since the dawn of time.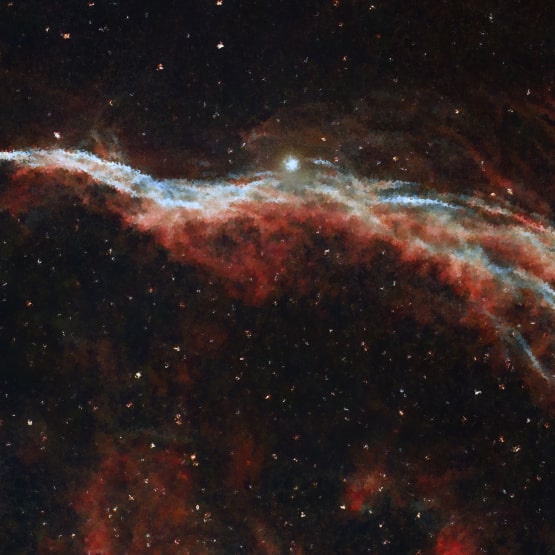 Other realms
Once awoken, a person may yank on the dangling threads of the illusion and reveal another realm for, in reality, there's always more than meets the eye.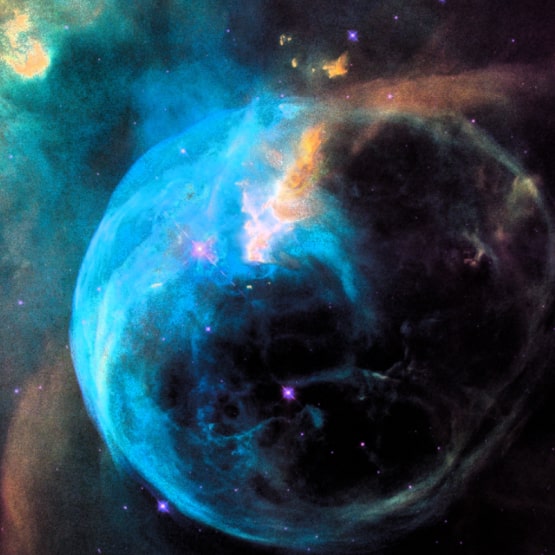 Elysium
Our world, our prison. Elysium is where we live trapped in the Illusion… but not everything is as it seems. Dark cults perform rituals in skyscrapers, children roam subway systems at night, and magicians meet in rundown bars. Here and there, gates open to other realms – and other worlds – that lie just beyond our own.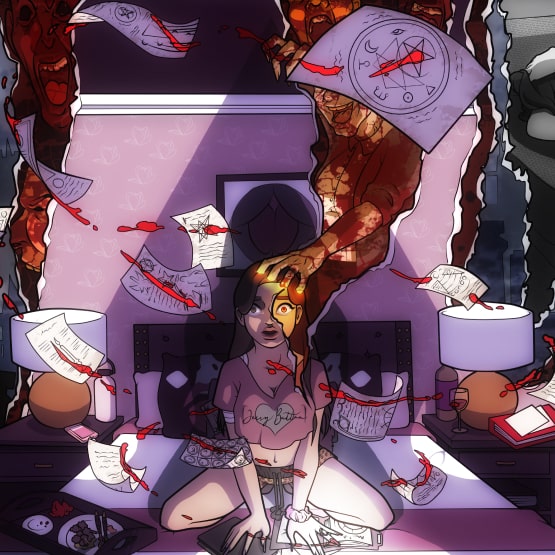 Metropolis
The city of Metropolis lies in ruin. Once seen as the pinnacle of mankind's divinity, it is now a world of dark skies and ash. Still, deep in the rubble of the eternal city, one may find fascinating treasures… along with the former servants of man and the horrors that have survived for thousands of years.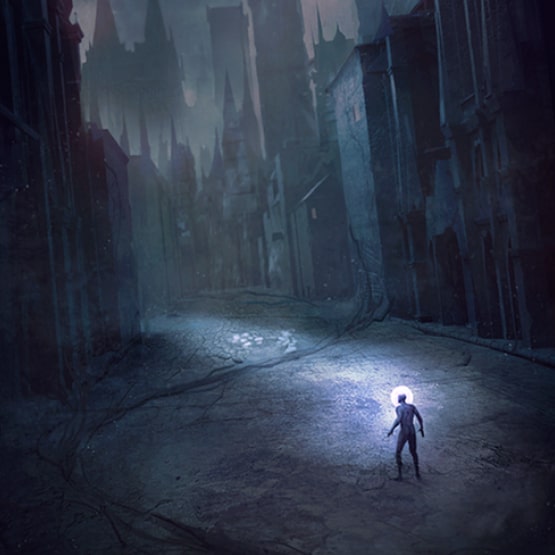 Inferno
A foil to the blighted city of Metropolis, the realm of Inferno buzzes with the activity of hellish creation in the absence of the once repressive Demiurge. Here Astaroth, the Demiurge's twin, rules, seeking to claw his way into Elysium and gain control over our prison.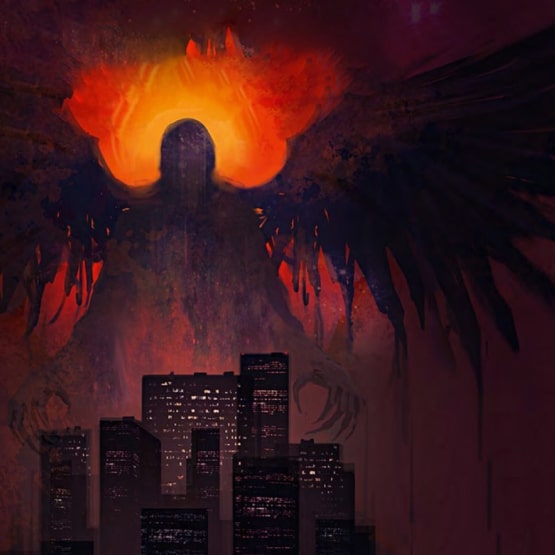 The Underworld
Easily found and hardly escaped, the Underworld is inhabited by a host of otherworldly children and a primordial creature who sits in silence, waiting to consume whatever comes their way.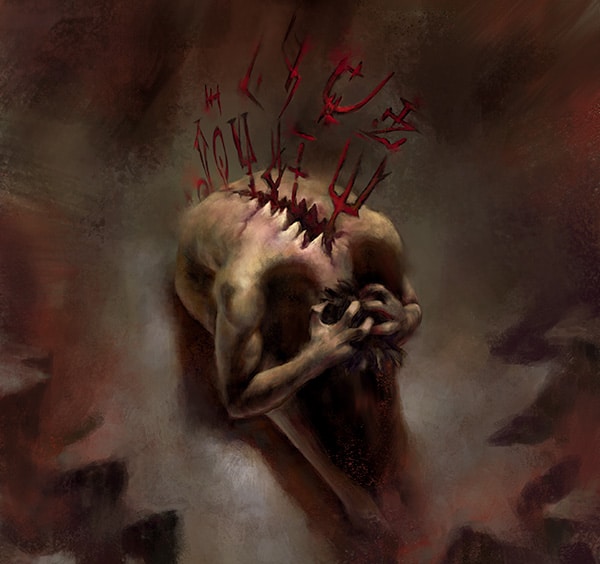 LIMBO
Existing between life, death, and dreams, Limbo is a place where humans' subconscious comes to the forefront of their conscious mind, bringing with it creations which are undeniably real.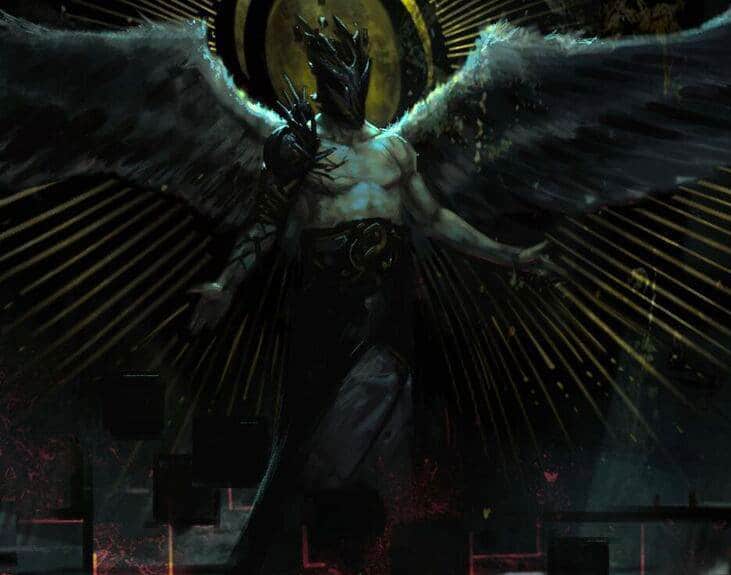 GAIA
The untamed flora and fauna of Gaia stand as living testaments to the savage splendor of nature both on Earth - and across the cosmos.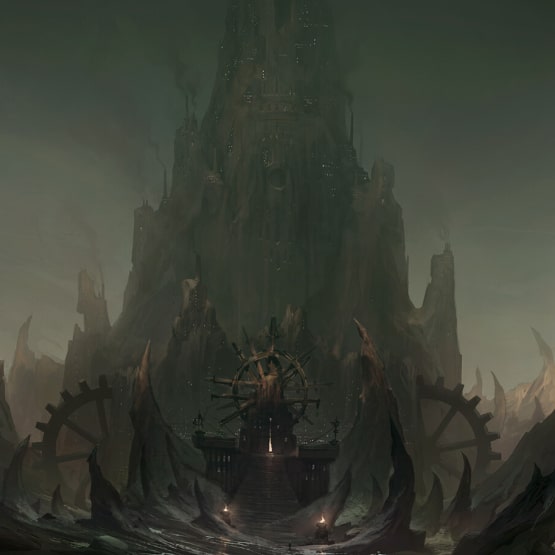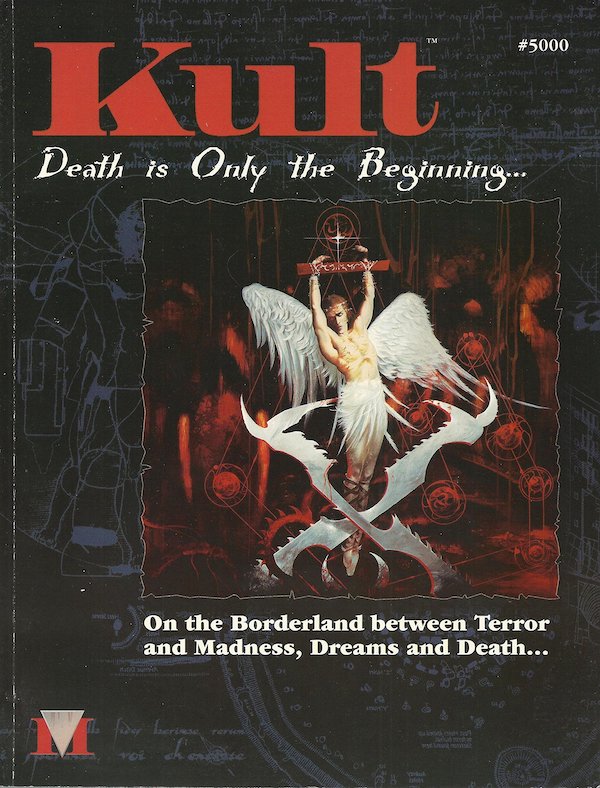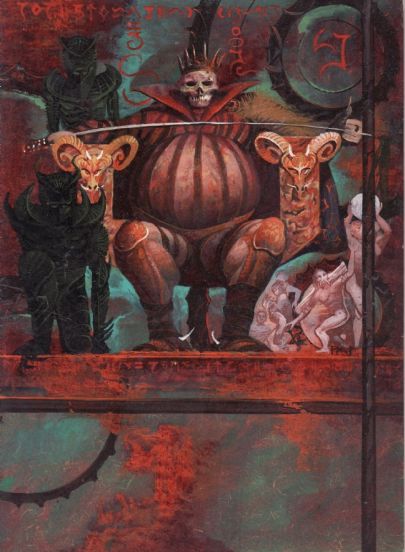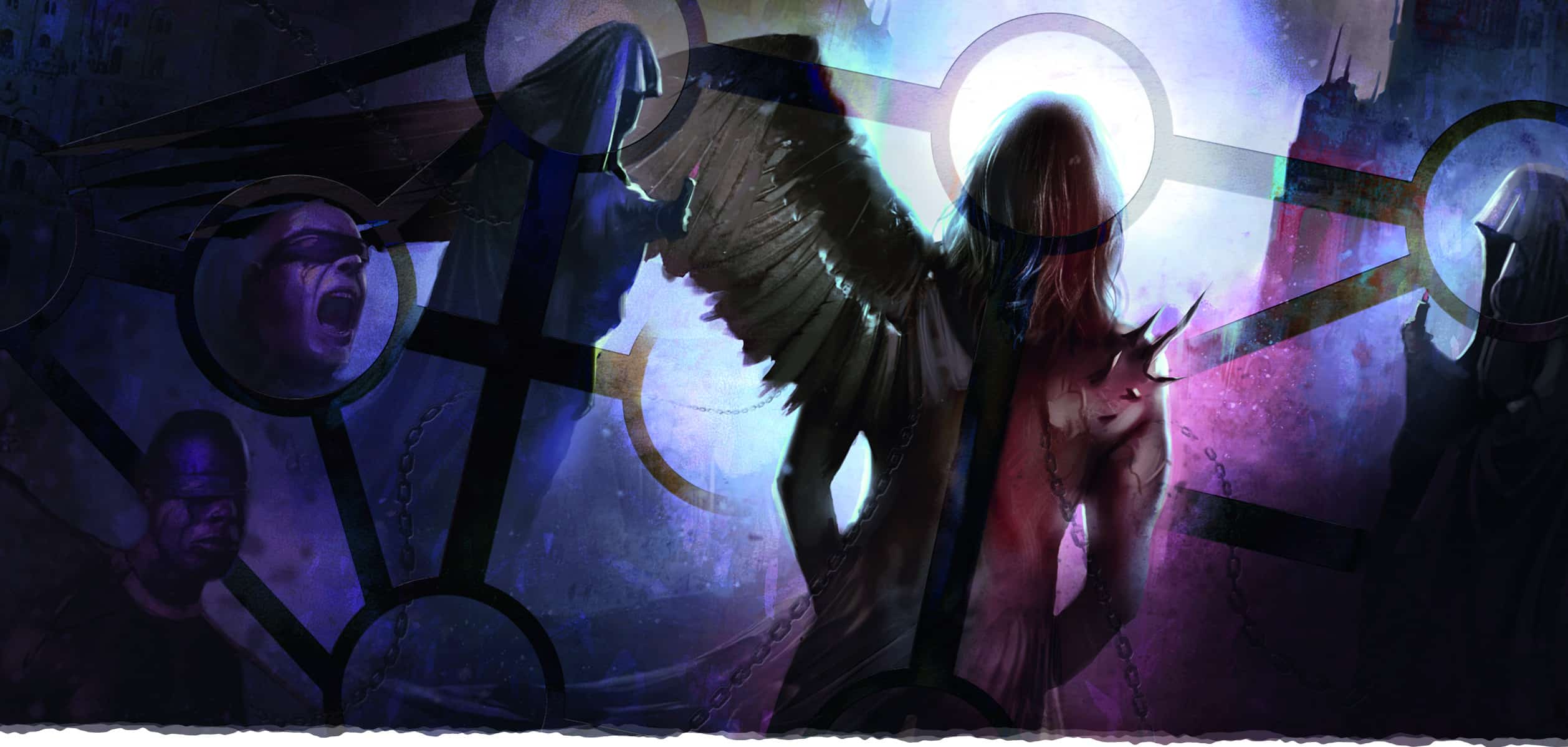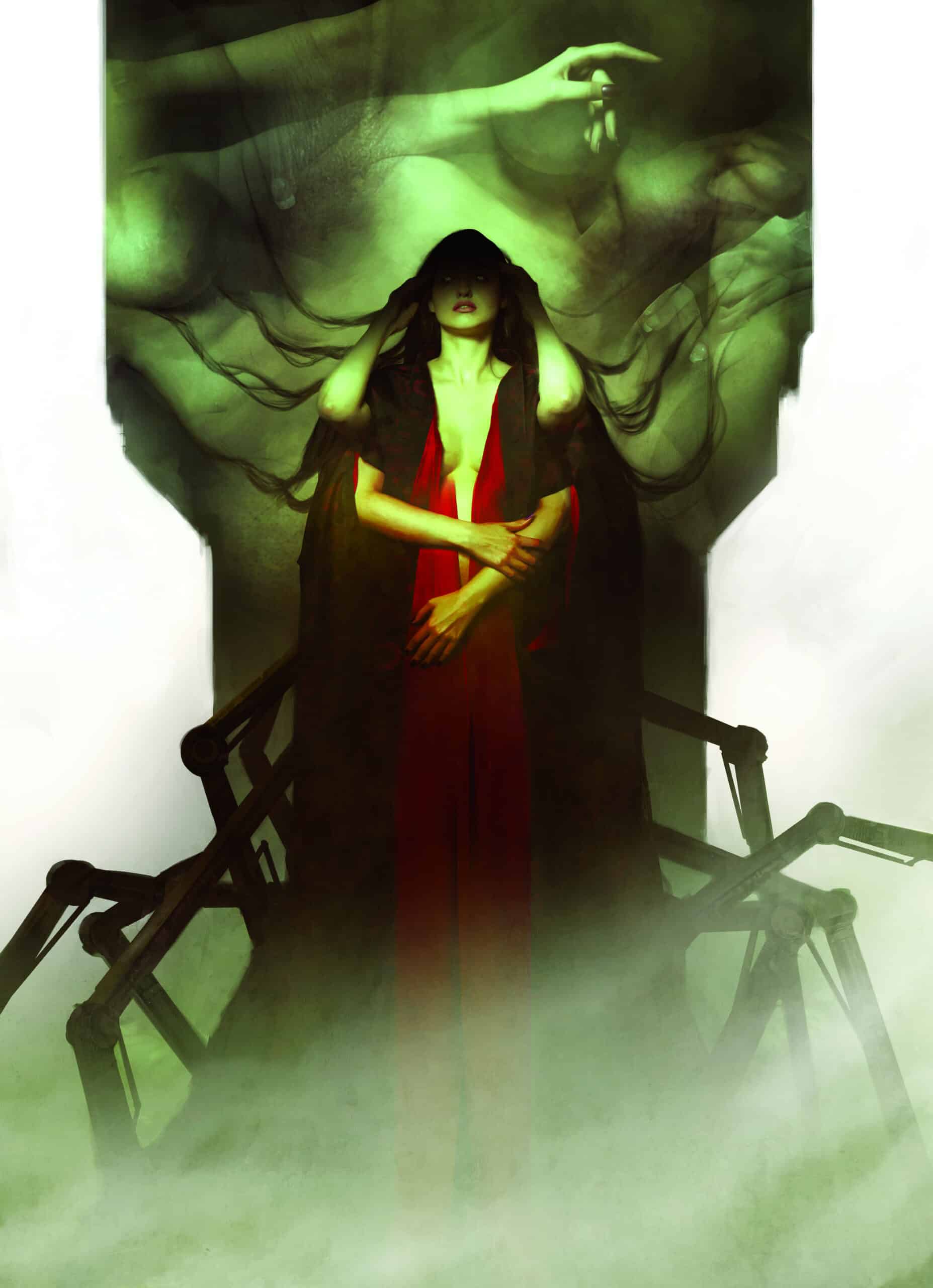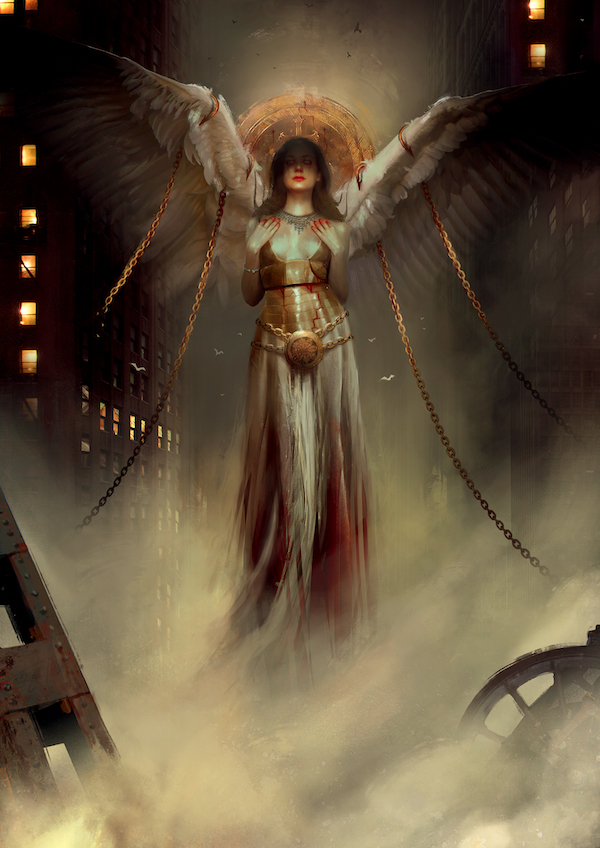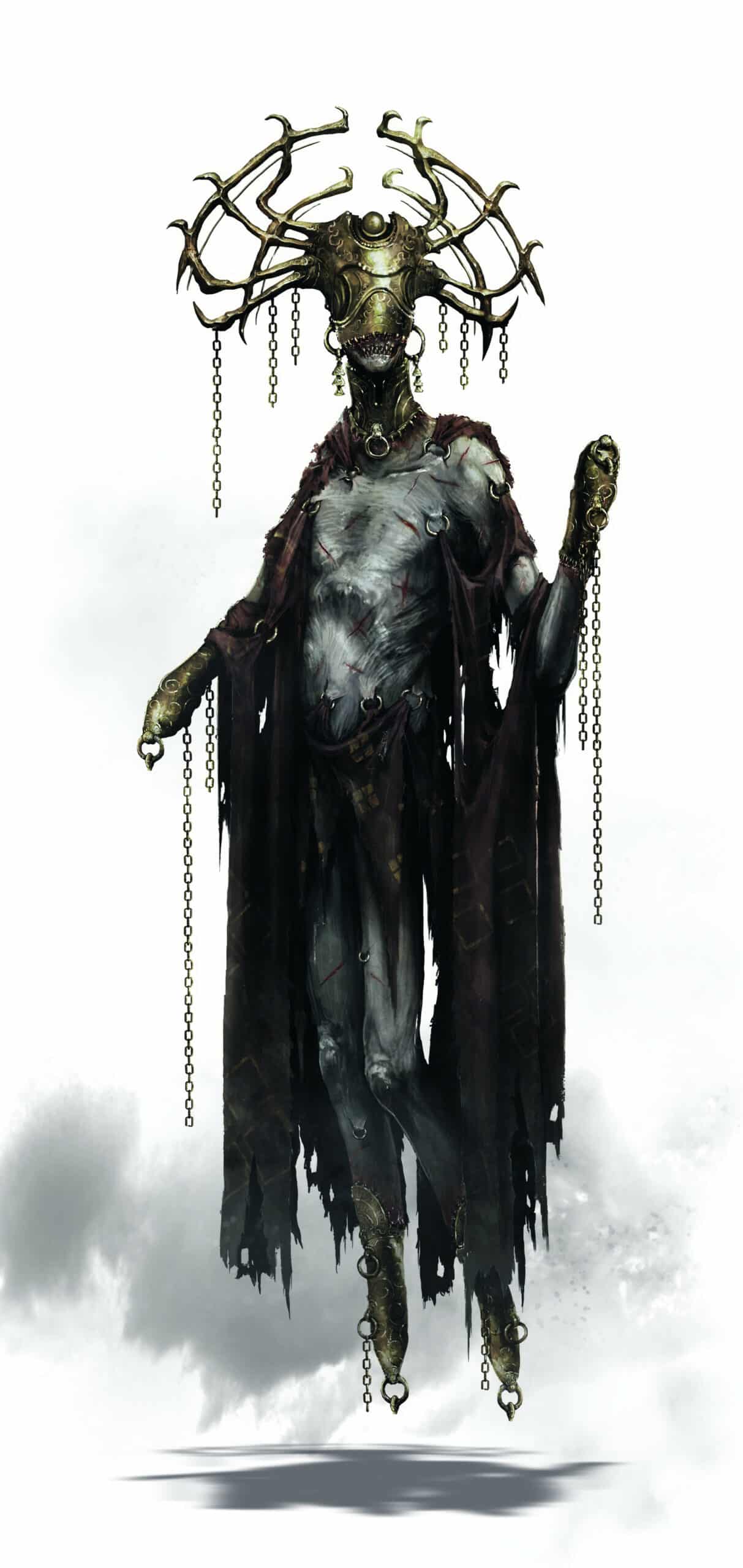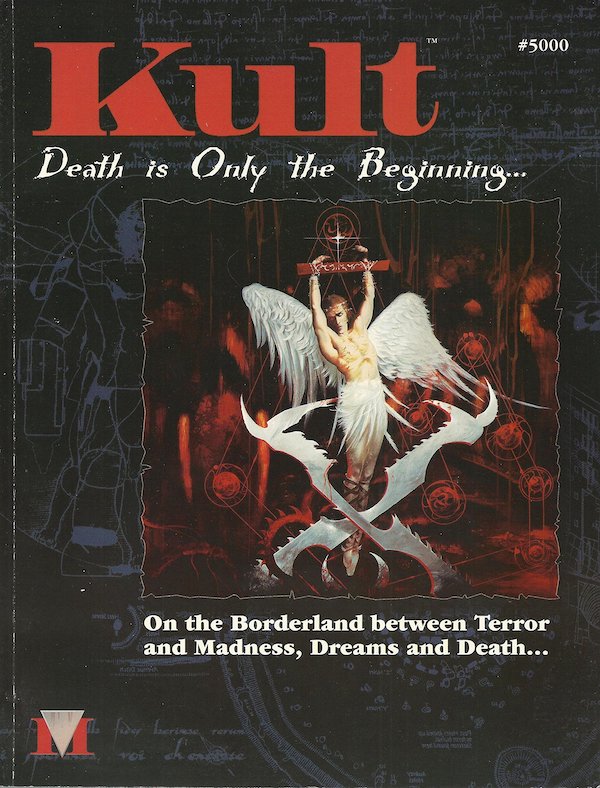 Kult First RPG Book (1991)
Kult's 1991 RPG debut, where reality shatters and darkness awakens, beckoning those who see past the veil to unleash the primal force within.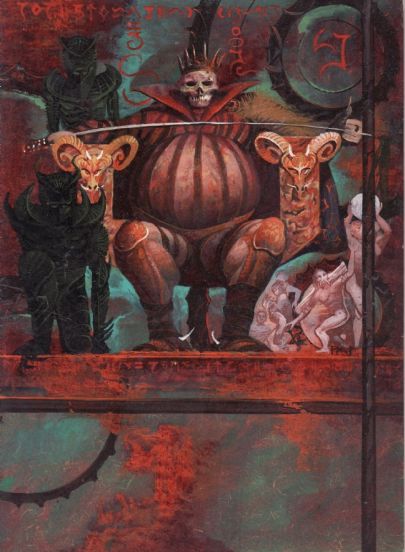 Kult Icon Thaumiel painting by Peter Andrew Jones
Gaze upon Thaumiel, Kult's enigmatic icon, rendered by master artist Peter Andrew Jones – a symbol of divine rebellion, transcending darkness and fear.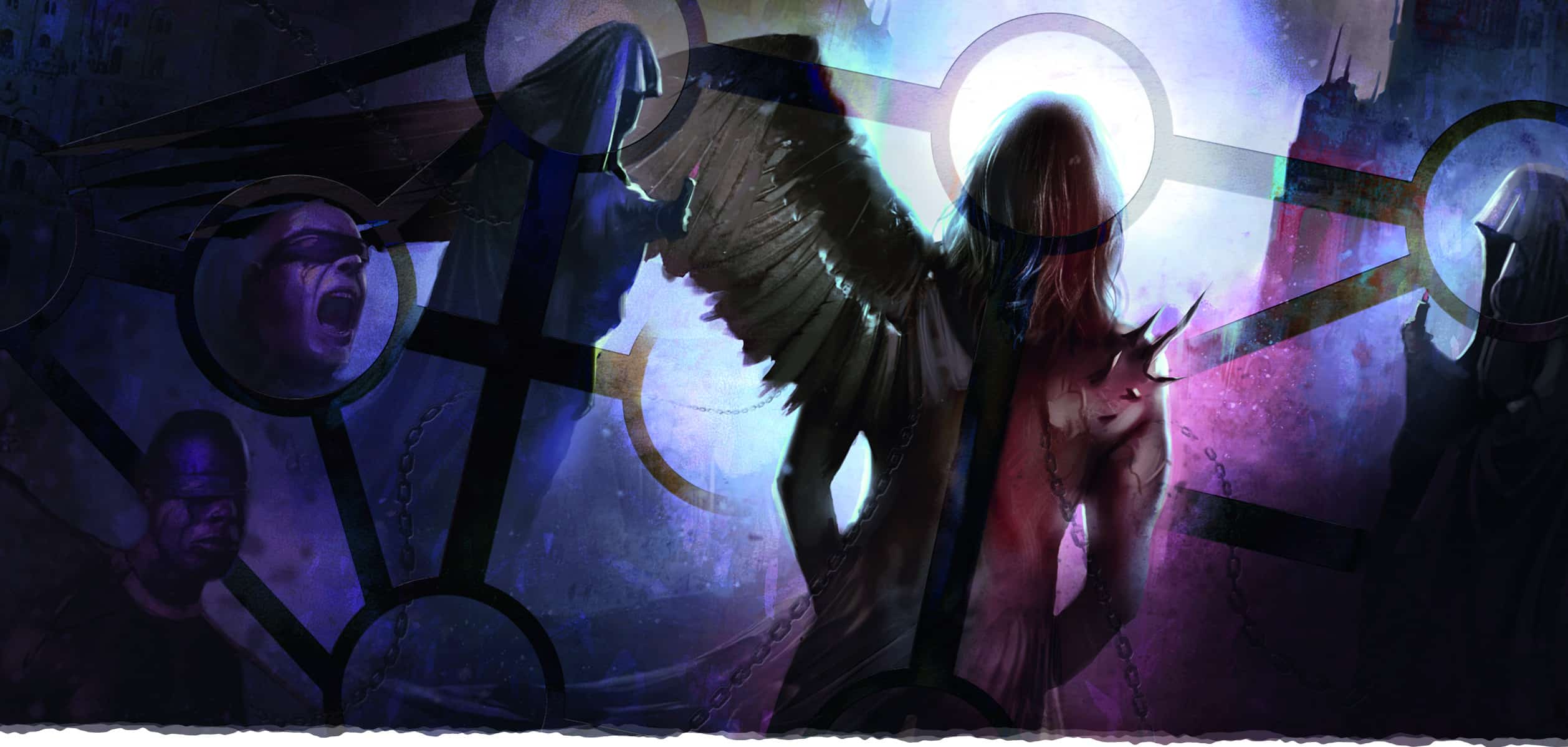 Metropolis, Angel Razors through flesh
In Metropolis, blindfolded souls cry out amidst celestial beings, a haunting testament to humanity's lost hope.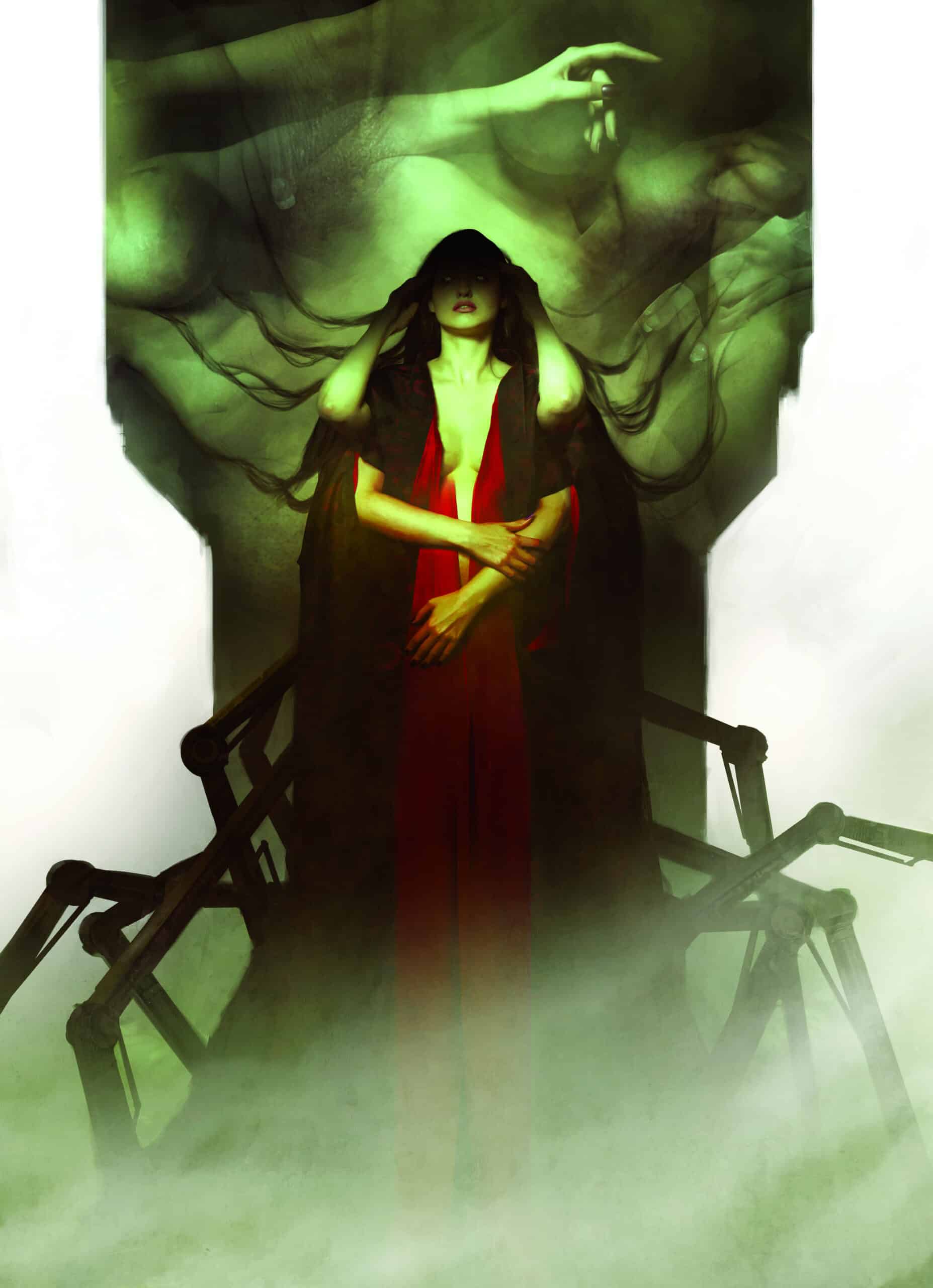 Mechanical Being by Bastien L. Deharme
Bastien L. Deharme's macabre arachnid contraption looms, merging flesh and fear in an intricate dance of horror.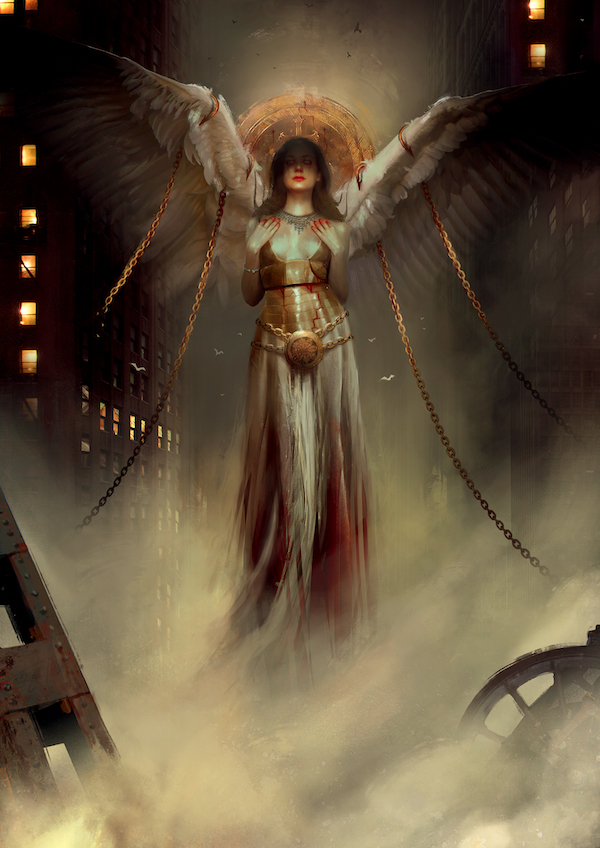 Kult 4th Edition RPG Book (2018)
Kult: Divinity Lost - The angel's struggle, bound by darkness and enshrouded in emerald mist, portends a divine battle.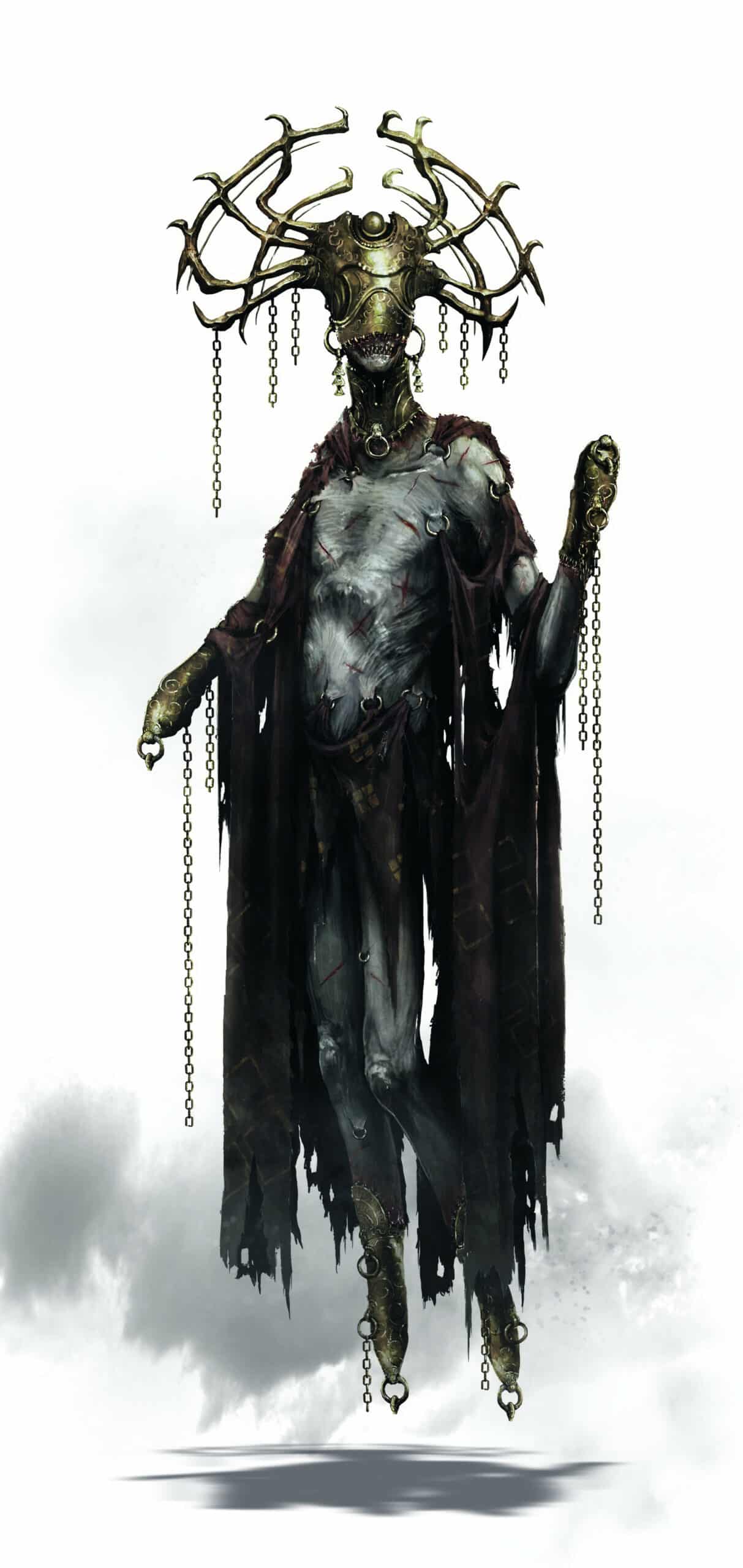 Angel Torturing Beings
Suspended above the abyss, tortured by twisted angelic beings, their screams echo the eternal suffering of the forsaken.

LIKE KULT? HERE'S SOME OTHER HEROES WE THINK YOU'LL LIKE