An interview with editor Jason M Waltz.
It's always a treat when there's new books covering Robert E. Howard on the horizon. Robert E. Howard Changed My Life is an upcoming essay collection from Rogue Blades Entertainment, edited by Jason M Waltz, who's also the founder of Rogue Blades Foundation. Jason is a reader, writer, editor, publisher, and general promoter of the heroic.
Let's here what he has to say about the upcoming book.
An essay collection titled Robert E. Howard Changed My Life sounds brilliant. What made this particular project come together?
Robert E. Howard Changed My Life is a brilliant collection, if I may agree. It is a huge project, the largest scale title I've ever been involved with let alone helmed. This book has been in the making since the annual GOH speech at Howard Days, June 2018, and it was intended to be presented to the public in June of 2020 at Howard Days in Cross Plains, Texas…until current pandemic circumstances forced postponement due to lost donations and sponsorships. Within its pages, thirty-three contributors share personal stories of how Howard and his characters directly impacted their lives. There are quite the range of life changes, from careers to educations to personal growth and maturity to lots and lots of relationships, from better connections with the self to the past and to the future. I was quite honored reading each essay as it was submitted, even graced with working directly with a few contributors on their pieces, and each reinforced the premise of the title. I am certain there is no other book quite like this, most especially within the Robert E. Howard studies. I do not think it possible for anyone who reads Robert E. Howard Changed My Life to be disappointed or even unimpressed. I would say it could be the first in a series, but I honestly cannot think of another author who could generate such an equally overwhelming response in contributors and the quality of their sharings.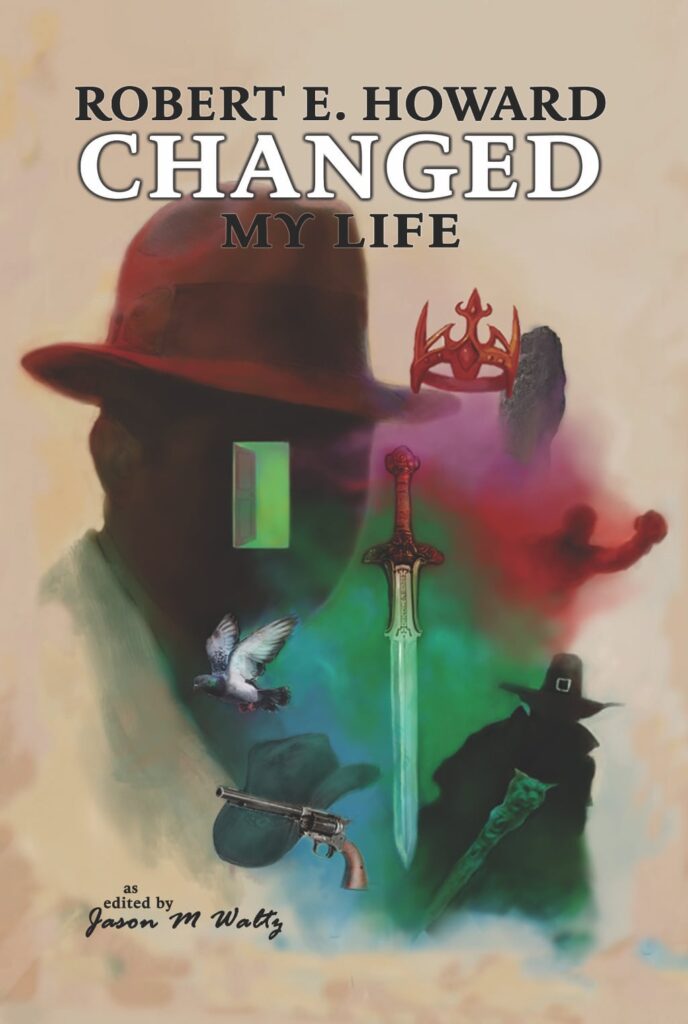 Are there any particular essays that you feel really struck a chord in the book?
The book would not exist without the inspiration of Bill 'Indy' Cavalier's opening piece "How Robert E. Howard Saved My Life," which is essentially the speech he gave as GOH that June of 2018, so his essay most definitely struck a chord. Each of the other 32, and even Janet Morris' Afterword, all deliver poignant moments and insights that can't help but strike chords; I'd challenge anyone to find an essay that does not. While each essay touched me in some way and made the book more well-rounded and complete, a few that moved me most personally were Matthew John's "A New and Mighty Mission," Joe R. Lansdale's "Out there in the Wilds with Robert E. Howard," "An Empire of Ghosts and Smoke" by Scott Oden, and "For the Honor of the Ship" from Christopher A. Gruber. I could continue listing others – such as those by Steven Erikson, Cecelia Holland, and C.L. Werner – until I eventually include all the essays, so I'll ruefully restrain myself there.
What's your relationship to Robert E. Howard and his characters?
Interestingly phrased question. I met Howard and his characters on an heroic journey, my own journey of exploring heroics and solitary heroics at that. I grew up on Westerns and Lord of the Rings/Chronicles of Narnia, segued into espionage, mystery, and finally found sword & sorcery, the other edge of the Heroic Fantasy blade. The HF spectrum is anchored on one end by J.R.R. Tolkien's The Lord of the Rings and on the other by Robert E. Howard. Yep, by REH himself, not any particular one of his creations. I suppose we could say that's true of JRRT as well, since he's the foundation so much of the 'epic' and 'party/team' side of HF, but REH…yeah, REH was an elemental force that's still surging and the ripples of his impact across heroics and heroic entertainment will continue until Man is no more. BUT! The distance between JRRT and REH is not near as much as many may think. Karl Edward Wagner's Kane is probably my most favorite S&S (though as I understand it, Wagner said Kane was not a S&S character, so I'll say Gothic) character, though just barely edging out Conan. And I'd rather fight at Conan's side than Kane's, so there is that. JRRT's shadow is large, huge in fact, but I don't think it's deep or rather very dark. And I think REH casts his own very large shadow, it's just not as readily seen and acknowledged as JRRT's. I think much of modern heroic entertainment (from books to video and board and roleplaying games to movies and television to WWE/F to musicians) owes allegiance to REH whether they themselves know it or not. JRRT's 'Epic Fantasy Bunch' allows us companionship which in turn grants us banter, relationship ethics, choice comparisons, personal losses, etc., really able to draw us in emotionally. REH's 'Low Fantasy Loners' (for counterpoint) allows us to BE, to assume the identity of our protagonist. I think REH characters can interact in JRRT worlds and tales but if they want to, and only for so long as they want to; I don't think JRRT characters would even want to interact in REH worlds and tales, and if somehow they were entered into them, they'd quickly extract themselves. So just like S&S is a subset of HF, in a way, REH's HF is a subset of JRRT's HF. Conan could be Aragorn, and I think he'd play that role very well indeed, but with his flavor, his S&S tone in an Epic tale; Aragorn could take a stab at being Conan, but I think he'd quickly tire of it and not play that role but convert it to something entirely different … not bad, just different, thus making it not S&S. (Speaking of S&S in an Epic tale, that is the style in which I believe Steven Erikson writes, and one of the reasons I so adore his Malazan Book of the Fallen. And there, I did it; I always find a way to insert the MBOTF.) So my relationship to REH and his characters? Layered, unequal, supportive, hopefully praiseworthy but ultimately mostly so Wayne's World-ish unworthy.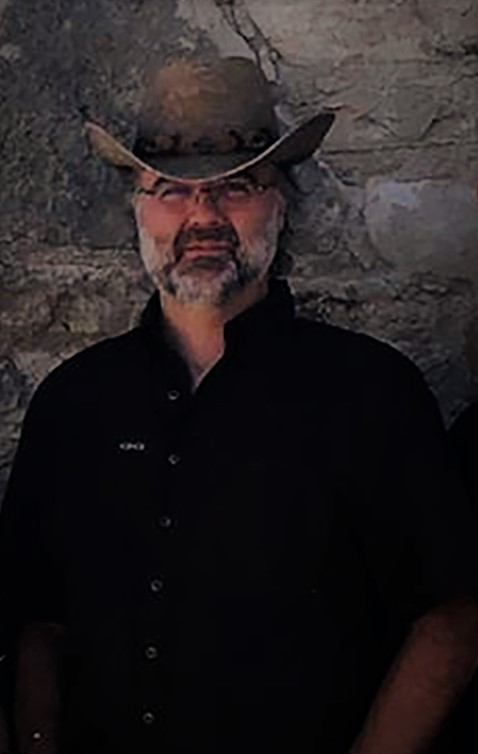 Tell us a little bit about the Rogue Blades Foundation. What is it, and where does it fit in today's world?
RBF wants to be recognized as the Home of Heroics. We want folks to want to read about heroes, to explore heroics and get excited about heroes and to keep reading about them, take a stab at writing their own, and ultimately find heroic ideals for themselves and then go out there and emulate them, share them with the world, lead the world forward heroically. True heroics will make the world a better, nicer, cleaner, sweeter place. True heroics will bring heroic leaders, better leaders, stronger leaders, clear leaders. Each program, each project, each title RBF brings forth is all in pursuit of exploring, identifying, sharing, praising, and replicating heroics through literature. RBF fits into today and into our futures by exciting folks to read, to write, to discuss, and to learn of heroism; by embracing a community of heroics across the globe with today's readers and tomorrow's leaders; and by encouraging the pursuit of true qualities of heroics: loyalty, ethics, courage, credibility, integrity, steadfastness, stewardship, responsibility, leadership, and love. Quite simply, we believe real heroes make a better world.
Thanks for taking the time, Jason!
The Robert E. Howard Changed My Life essay collection is due out on June 9th, 2021. You can pre-order the book through Rogue Blades Entertainment.